House Russia Investigators to Meet Privately With Former Obama Aides
By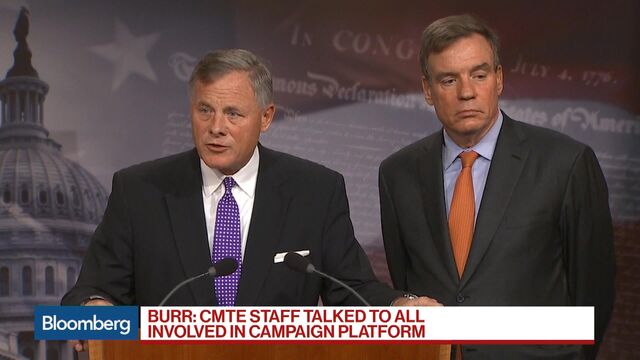 The House Intelligence Committee is gearing up to interview several key figures as part of its Russia probe, including former U.S. diplomat Samantha Power and Michael Cohen, an attorney for President Donald Trump.
Power, who served as U.S. ambassador to the United Nations under President Barack Obama, is set to be interviewed privately by the panel on Oct. 13, according to two people familiar with the matter. The panel is also planning to interview Cohen and Ben Rhodes, a former Obama foreign policy adviser, in the next two weeks as part of its probe into Russian meddling in the U.S. election.
Some Republicans have said they want to talk to Power about the practice of "unmasking," the names of associates of Trump that appeared in classified surveillance reports on foreigners by U.S. spy agencies.
But one of the people familiar with committee's plans to interview her said that in her role as a member of the National Security Council, she may hold other information relative to the panel's Russia probe.
Cohen is also expected to appear publicly before the Senate Intelligence Committee on Oct. 25 as part of its Russia probe. Cohen met briefly with the Senate panel last month behind closed doors, but the meeting was scrapped after the lawyer released a written statement the reporters.
Before it's here, it's on the Bloomberg Terminal.
LEARN MORE