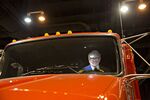 Warren Buffett and truck stops -- c'mon, can you think of a better match? 
Buffett's Berkshire Hathaway Inc. said it purchased a 38.6 percent stake in the parent of Pilot Flying J, a convenience chain where truckers can fuel up, shower and grab a bite. Later, in 2023, Berkshire will increase its ownership to 80 percent, with the rest held by the Haslam family, including CEO Jimmy Haslam. (Haslam also owns the National Football League's Cleveland Browns.)
While Pilot Flying J is closely held and the financial terms of the deal weren't disclosed, it's not a small business. It was No. 15 on the Forbes list of America's largest private companies, and the chain's 750 locations across North America generate more than $20 billion of annual revenue. That puts it in the same ballpark as major publicly traded companies such as Sears Holdings Corp., Marriott International Inc. and Southwest Airlines Co. Their market capitalizations value them anywhere from a discount to revenue (Sears, of course) to nearly double their revenue -- which implies Pilot Flying J could be a sizable acquisition for Berkshire once it gains control. 

That's why it was probably a little awkward for Haslam on Tuesday morning, when during a CNBC interview an anchor asked Buffett if he ever makes acquisitions "just because you can," and whether Buffett's even trying to make money here or simply likes the idea of owning Pilot Flying J -- comparing it to his somewhat vanity purchase of Dairy Queen in 1997.
In fact, gas-station chains are known to have the kind of stable, predictable earnings and business longevity (perhaps even in a self-driving-truck world) that Buffett seeks in takeover targets. Their margins on gas sales go up when oil prices drop. And as fuel margins became more volatile over the past year, the major chains have turned to acquisitions to gain scale and reduce that volatility, as well as spending to upgrade locations. (They've also benefited from cigarette demand as other retailers stop selling them.)
This is why it makes sense for Pilot Flying J to have the financial backing of Berkshire amid the competitive pressure. Alimentation Couche-Tard Inc., the owner of Circle K, has been scooping up convenience-store businesses in Europe and North America, such as CST Brands for $4.4 billion in a deal that closed in June. Earlier this year, Seven & i Holdings Co., owner of 7-Eleven, bought about 1,100 Sunoco shops and gas retailers to expand its U.S. footprint. 
Still, though, with Berkshire's cash swelling well beyond what makes sense to hold, this Pilot Flying J transaction hardly counts as the kind of deal investors may have been hoping to see.

As I've said before, we're getting closer to the day that Buffett could resort to returning some cash directly to shareholders -- something that would have been unthinkable a couple of years ago. It didn't help that Berkshire's latest major target, Oncor Electric Delivery Co., was stolen out from under it with an unexpected competing bid from Sempra Energy.
Before Buffett swallows his pride and starts readying a dividend, he should take a look at this list of possible takeover candidates, each valued at $20 billion or higher -- in some cases much higher. The 87-year-old investor still has a chance to burnish his legacy further.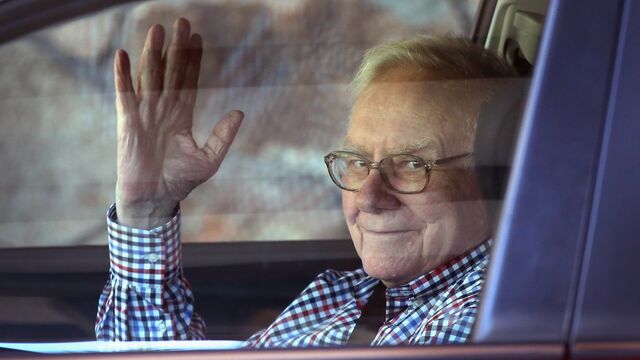 Before it's here, it's on the Bloomberg Terminal.
LEARN MORE