The Truck Stop Billionaires Behind Buffett's Pilot Flying J Deal
By and
Family owners selling down their majority stake to Berkshire

One son is Tennessee governor, another owns the NFL's Browns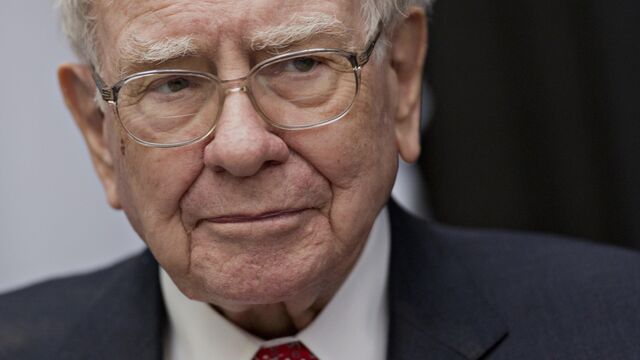 James Haslam II paid $6,000 in 1958 to take over a gas station in Gate City, Virginia. Six decades later, that investment has grown into Pilot Flying J, a sprawling chain of North American truck stops and gas stations now run by his son Jimmy that's attracted the interest of billionaire Warren Buffett.

"Jimmy Haslam and his team have created an industry leader and a key enabler of the nation's economy," Buffett, 87, said in a statement announcing the deal Tuesday. Buffett is buying 38.6 percent of Pilot Travel Centers LLC, owner of the Pilot Flying J truck stop chain, and the company and will own 80 percent by 2023. The Haslam family will control the balance.
Financial terms of the deal weren't disclosed but the Bloomberg Billionaires Index values the business at $9.1 billion, and calculates the family's 50.1 percent stake at $4.5 billion, giving them a combined fortune of $7.4 billion. The individual ownership stakes aren't disclosed and the family will remain in control of the operation.
"The entire management team will remain in place and the company will continue to remain headquartered in Knoxville," said spokesperson Matt Batt, in an email.
James Haslam II, 86
Played football at the University of Tennessee, playing for the 1951 national championship team and graduating a year later. 
After a stint in Korea as an officer in the Army Corps of Engineers, he returned stateside and started in the gas station business. 
He donated $50 million to the Tennessee school of business in 2014, which was renamed in his honor, the first time the school has named a college for a donor and alumnus, it stated in a press release. 
His Haslam Family Foundation, which had $77 million in assets in its latest disclosed fiscal year, gives primarily to youth educational and sports efforts in the state.

Bill, James III and Ann Haslam
Bill, 59, was elected republican governor of Tennesee in 2010. 
James III (Jimmy), 63, has been CEO of Pilot since 1996. He paid $1 billion to buy a majority interest in the Cleveland Browns football team in 2012. 
Ann, 61, was a teacher at a school for the disabled for a time and never seriously considered joining the family business, according to a 2011 profile of the family in the Times Free Press newspaper.
Before it's here, it's on the Bloomberg Terminal.
LEARN MORE