Toyota Paces U.S. Sales Gain on Post-Harvey Vehicle Demand
By and
Toyota outsells Ford in U.S., driven by 44 percent RAV4 surge

Model-year close-outs push pace to fastest in over a decade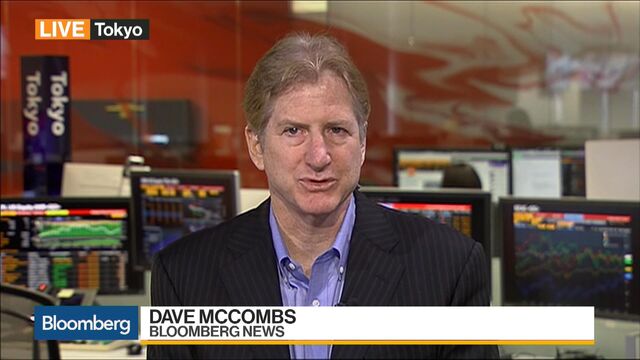 Toyota Motor Corp. paced gains by automakers in U.S. car sales in September as demand surged because of Hurricane Harvey recovery efforts, helping the auto market expand for the first time this year.
Toyota posted a 15 percent jump last month and trailed only General Motors Co. in sales volume. Honda Motor Co. and Nissan Motor Co. also posted sales that beat expectations while Hyundai Motor group's declined.
For all the destruction wrought by Harvey, the storm may have been a shot in the arm for an auto market that's been shrinking following record sales last year. While analysts had projected the industry would have its best annualized selling rate in six months, those estimates ended up being too conservative. Buyers will keep returning to Texas showrooms for months to replace waterlogged vehicles, giving a boost to light trucks including the Toyota RAV4 crossover, Ford F-Series pickups and Chevrolet Traverse sport utility vehicle.
"People headed right to the dealer as soon as the storm cleared," said Michelle Krebs, an analyst at car-shopping website Autotrader. "We expect this will go into October and possibly continue in November."
Toyota shares gained 0.4 percent in Tokyo as of 9:35 a.m., while the benchmark Topix index was little changed. Nissan rose 0.8 percent and Honda fell 0.2 percent.
Toyota's September gains were broad-based. The RAV4 compact SUV was the star with sales up 44 percent as a new Canadian assembly plant picked up speed. Sales of the flagship Camry also jumped, just three months after the Georgetown, Kentucky, assembly plant switched to a new generation of vehicle design and manufacturing methods. Toyota's light truck sales surged about 29 percent, as Tundra, Tacoma, Highlander and 4Runner all gained.
"Toyota may be a brand to watch as we head into Q4," said Akshay Anand, executive analyst for Kelley Blue Book.
September's industry sales rate climbed to 18.6 million, the fastest pace since July 2005, according to Autodata Corp. Last month's performance far surpassed the 17.4 million average estimate in a Bloomberg survey.

September sales got a "significant and meaningful boost right away" from post-hurricane recovery efforts, especially in Texas, said David Christ, vice president of U.S. sales for the Toyota brand. The month's results set the stage for the third straight year in which industry-wide U.S. sales will top 17 million cars and trucks, he said.
Toyota's luxury Lexus brand fell behind Daimler AG's Mercedes-Benz last month. The strong September showing helped keep Mercedes in the lead for full-year sales. Vying for the No. 2 spot are Lexus and BMW AG's namesake brand, which is only about 500 cars ahead of Lexus in year-to-date sales.
With its 9.5 percent increase in September sales, Nissan surprised analysts, who estimated a 8.7 percent decline. The bright spot for Nissan was a 47 percent increase for the Rogue compact SUV. The vehicle's sales benefited from increasing supplies of a smaller and cheaper variant called Rogue Sport.

Because of the hurricanes, Nissan's deliveries to rental companies and other fleet operators rose above the company's target of 15 percent, said Judy Wheeler, Nissan's vice president for U.S. sales. Most other automakers boosted fleet sales for the same reason, she said.
During the first half of 2017, the Renault-Nissan-Mitsubishi alliance sold 5.27 million vehicles worldwide, narrowly outpacing Volkswagen AG and Toyota.
— With assistance by David Welch, Jamie Butters, Keith Naughton, and Anne Riley Moffat
Before it's here, it's on the Bloomberg Terminal.
LEARN MORE