Equifax Is Worth $500 Million More After Ex-CEO Faces Congress
By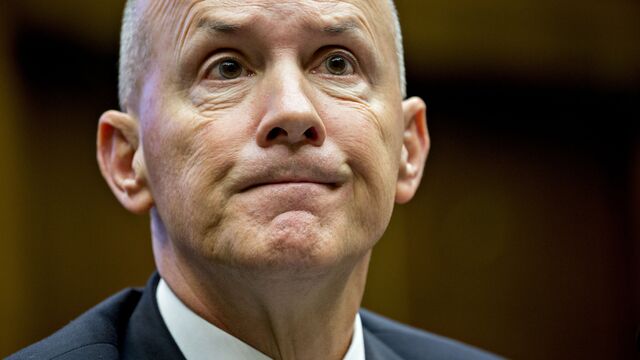 Investors were expecting much worse as U.S. lawmakers hurled tough questions at Equifax Inc.'s former chief executive officer over three hours on Tuesday.
The credit-reporting company's stock jumped as much as 4.3 percent -- heading for its third-biggest gain of 2017 -- after members of the House Energy and Commerce Committee finished a hearing on how the firm let hackers tap sensitive data on more than 145 million Americans. The shares were up 3.9 percent to $111.96 as of 1:50 p.m. in New York -- boosting the company's market value by more than $500 million.
Some lawmakers began remarks by thanking Rick Smith, who resigned as Equifax's CEO last month after disclosing the breach, for traveling to Capitol Hill. Though many expressed incredulity over the hack's severity and the company's response, the congressmen generally focused more on gathering facts than hurling insults.
In one of the harshest exchanges, Texas Democrat Gene Green expressed surprise that Equifax hasn't been shut down, like a restaurant would be for botching health inspections. But by that point in the hearing, most of the lawmakers had asked their questions and left.
"The risk for business model-busting legislation continues to fall," analysts at Cowen Inc. said in a note Tuesday.
For more on Equifax, check out the Decrypted podcast:
Quotes from this Article
Before it's here, it's on the Bloomberg Terminal.
LEARN MORE