Meet the Former Goldman Banker Behind Buffett's Latest Deal
By
Pilot Flying J owner is the type of family business he likes

Deal arranged by billionaire's favorite banker, Byron Trott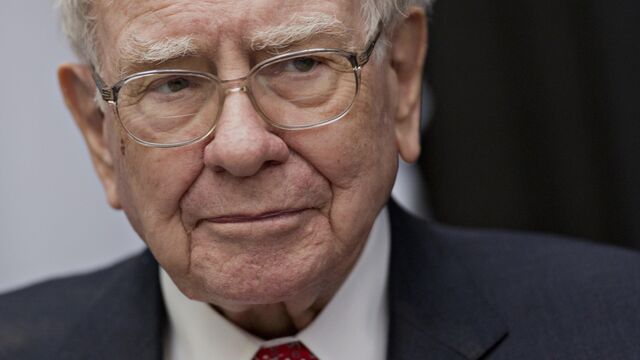 Warren Buffett is on familiar ground with his latest deal -- down to the banker who brought it to him.
His Berkshire Hathaway Inc. said Tuesday that it is buying a minority stake in the closely held company that owns the Pilot Flying J truck-stop chain. Berkshire will become the biggest shareholder in six years, with the Haslam family controlling the remaining 20 percent.
In building his conglomerate, Buffett has long been attracted to stable industries with cash flows he can predict far out into the future. He also likes family-owned businesses and has been willing to structure deals in a way that allows the seller to retain an interest in the company. That flexibility has helped him be a buyer of choice for many closely held firms, from Nebraska Furniture Mart to toolmaker Iscar.
Pilot is "a very Buffett-like business -- family-owned," said David Rolfe, chief investment officer at Wedgewood Partners, a money manager overseeing about $5.5 billion including Berkshire stock. "It's not going away."
The deal for Pilot Travel Centers LLC was arranged by Buffett's favorite banker, Byron Trott, whose BDT Capital Partners LLC is selling shares to Berkshire as part of the transaction. Trott works with multiple billionaire clients to find opportunities, particularly in family-led companies.
Trott Connection
Buffett, 87, has turned to Trott for deals before. In 2003, the former Goldman Sachs Group Inc. banker helped line up Berkshire's purchase of McLane, a trucking outfit then-owned by Wal-Mart Stores Inc. A few years later, he brokered Buffett's purchase of Marmon, a group of manufacturing businesses, from Chicago's Pritzker family.
Trott "understands Berkshire far better than any investment banker with whom we have talked," Buffett wrote in a letter to Berkshire shareholders in 2004, "and -- it hurts me to say this -- earns his fee."
Trott also played a leading role in facilitating Berkshire's $5 billion investment in Goldman Sachs in September 2008, a capital injection that helped shore up confidence in the firm at a critical juncture.
In more recent years, Buffett and Trott have found fewer opportunities to work together. That's in part because Berkshire has gotten much bigger and it needs to find larger deals to make a meaningful impact on its results.
Still, the latest transaction shows how Buffett continues to tap the rich network of advisers and business partners that he's cultivated over several decades -- especially if it means that he gets an opportunity to invest in companies that others might never see.
'Ongoing' Hunt
Buying a stake in Pilot shows how Berkshire's deal hunt is "ongoing," said Jeff Matthews, an author of three books about Buffett. "He sees everything."
While significant, the latest investment may not go far in solving a bigger issue at Berkshire: too much cash. At the end of June, the company had almost $100 billion on hand.
The truck-stop owner is one of the largest private companies in the U.S., with more than $20 billion in revenue and 750 locations across North America. Even so, the deal probably wasn't massive by Berkshire standards.
"I doubt it's much of a dent in the cash pile," said Steve Wallman, a Berkshire investor and fund manager in Middleton, Wisconsin. "My guess is less than $5 billion."
Financial terms of the deal weren't disclosed. The Bloomberg Billionaires Index values Pilot at $9.1 billion. That would imply Berkshire's nearly 40 percent stake is worth about $3.5 billion.
— With assistance by Ed Hammond
Before it's here, it's on the Bloomberg Terminal.
LEARN MORE