With Water Still Cut Off, Puerto Rico Residents Are Washing in Rivers
By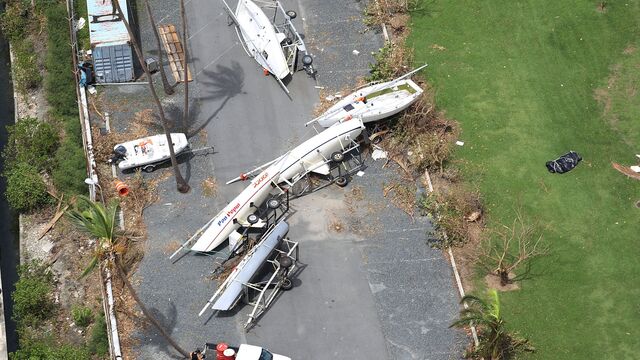 Almost two weeks after Hurricane Maria struck Puerto Rico, more than half the island still lacks running water.
Those in need include people like Aliana Acevedo and Giovanni Martinez, who were washing their clothes in a river near the El Yunque rainforest Sunday afternoon. The river has become their bathtub -- and washing machine.

They lost running water last month after Hurricane Irma, which grazed the island, and had just gotten it back five days before Maria struck Sept. 20. Acevedo said she's not sure when they'll get it back again.
"The first few days coming here I would be crying and I was just very angry," Acevedo, 25, said as she submerged a black shirt into the murky water. It wasn't just the lack of running water. They also didn't have diesel for a generator.
Puerto Rico Governor Ricardo Rossello said Monday that 47 percent of water and sewer service is running in the commonwealth. He said the figure varies in part because 1,400 generators are powering the water service, and some occasionally go down. "But in general progress is being made," he said.
For now, Acevedo, who works at the Ritz Carlton, is getting no paycheck because the hotel is closed indefinitely. She planned to go to a service center Monday and see whether she could get a job -- any job -- with the Federal Emergency Management Agency.

"We have nothing -- we only have ourselves," Acevedo said. She finished wringing out the shirt and tossed it to Martinez, who was sitting on a different rock in the river with a bottle of Ace and their laundry basket.
They said they've spotted no signs of FEMA yet, just a couple of military trucks rolling down the street a few days ago. "We haven't seen anyone give food or water out," Acevedo said.
— With assistance by Jonathan Levin
Quotes from this Article
Before it's here, it's on the Bloomberg Terminal.
LEARN MORE