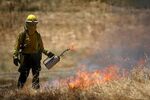 Technology has a reputation as a dynamic, go-go industry in which companies die if they stop finding new ways to stay on top. 
But a typical way companies look for an edge -- through big acquisitions that can change their potential overnight -- is practically dormant in the technology industry.
It's an axiom in business that big acquisitions tend to work out badly, so perhaps we should cheer the hiatus. But I'm not. In technology, especially after a years-long bull market, robust acquisitions are necessary both to cull the weak and to make the strongest members of the herd even more resilient. 
Little culling is happening now. At this point in 2016, 33 U.S. technology companies sold for $1 billion or more. This year, there have been half as many takeovers of that size. In all, the number of U.S. technology companies changing hands is down just a little compared with the same period in 2016. The dollar value of those deals, however, has fallen far more, by 69 percent, which shows the dearth of the eye-catching large acquisitions like Microsoft's 2016 purchase of LinkedIn and Verizon's deal a year ago to buy Yahoo's internet businesses.

The drastic deal-making slowdown bucks the trend for the last few years, when bankers who play matchmaker for technology companies were breathless from officiating so many corporate unions. The reason for the acquisition flurry was obvious to everyone in Silicon Valley. Companies on the wrong end of rapidly changing technology needed to sell out or risk death. Powerful companies were on the prowl for promising add-ons that could push them into new area of business or extend their lead over rivals. 
Those same motivations hold now, but it's as if a light switch flipped off for tech acquisitions. Any company worth buying is too expensive after years of climbing stock prices and soaring investment in tech startups. Companies that want to go shopping are also hesitant as they wait to see what corporate tax changes come out of Washington. 
Those are good reasons for a pause in technology takeovers, but the hiatus is also dangerous for the dynamism of the industry. Acquisitions act like controlled forest fires. They take out the tech companies that aren't viable. Without them, those companies will limp along, and that may delay the inevitable. In a forest, if you don't burn the dead trees and underbrush once in a while, a fire can turn into a destructive inferno.
There were two notable reminders this month of why acquisitions can be healthy for both buyers and sellers in the technology business. Plated, a company that delivers ingredients to make meals, struck a deal to sell itself to Albertsons Cos., which owns Safeway, Vons and other supermarket chains. And Ikea Group Corp. last week purchased TaskRabbit Inc., which helps people find helpers for tasks like housecleaning or home repairs.
These acquisitions were for tens or hundreds of millions of dollars rather than billions, and it's possible the investors in TaskRabbit and in Plated didn't make a financial windfall. But in both cases the takeovers made both buyer and seller stronger. That is the point of corporate dealmaking, or it should be. 
For the sellers, it wasn't clear either had a long road ahead as an independent company. Since smartphones became ubiquitous in many countries, a sea of "on-demand" companies like TaskRabbit have sprung up to offer massages, taxi rides, dry cleaning and restaurant food delivery at the tap of a touchscreen. Few of these companies have proved to be sustainable so far.
The struggles of Plated competitor Blue Apron, whose shares have fallen 45 percent since its initial stock offering in June, show the meal-in-a-box companies might be better off as part of a grocery chain or another company that can get better bargains from ordering ingredients in large quantities and already has stores full of potential buyers for their meal kits. 

The strongest companies in technology may also miss out from the transformative effects of acquisitions. Google parent company Alphabet Inc. would not be the world-devouring monster it is without a trio of acquisitions struck about a decade ago for YouTube, the company that developed Android smartphone software and an advertising firm called DoubleClick. Facebook Inc.'s purchase of Instagram may have been the smartest move Mark Zuckerberg has ever made in his short tenure of mostly savvy moves. Amazon.com Inc.'s purchase of Whole Foods Inc. was the e-commerce giant's buy-versus-build strategy after it had tried for a decade to make it big in groceries on its own. 
The tech superpowers have preferred to develop promising lines of business rather than acquire them, or buy companies while they're still young and small. But history shows they have benefited from big deals, too. 
The 2017 holiday for technology takeovers isn't likely to persist for very long. Active acquisition discussions are afoot, dealmakers have said. Private equity firms have collected vast sums to buy technology companies, and they're not likely to let the money burn a hole in their pocket. All it will take to reignite dealmaking is a little spark, like a sudden drop in stock prices for technology companies. It will be scary if that moment happens, but remember the awesome power of fire can be a destructive force for good. 
Before it's here, it's on the Bloomberg Terminal.
LEARN MORE