Boris Johnson Told to 'Keep His Bloody Mouth Shut' for Going Rogue on Brexit
By
Tory lawmakers and ministers urge foreign secretary into line

Johnson's interventions risk making Conservatives appear split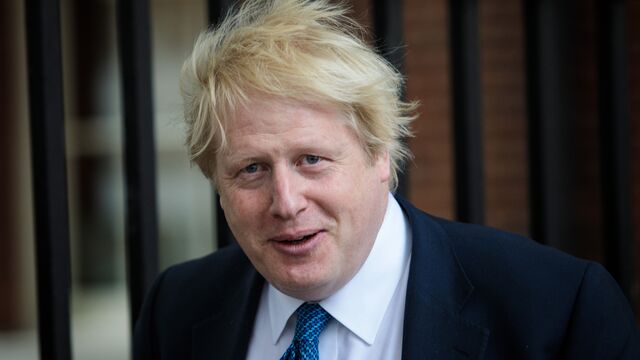 Follow @Brexit for all the latest news, and sign up to our daily Brexit Bulletin newsletter.
U.K. Foreign Secretary Boris Johnson was told to toe the party line on Brexit policy by Conservative lawmakers worried about him overshadowing their annual conference.
The top minister's latest intervention set out Brexit "red lines" that Prime Minister Theresa May must not cross on the eve of the Tory gathering, putting fellow cabinet members in the uncomfortable position of being asked whether he should be fired for defiance.
May tried on Sunday to laugh off the suggestion that Johnson was "unsackable."
On Monday, lawmakers made veiled -- and not so veiled -- references to his bad behavior. John Howell, who represents Johnson's old constituency west of London, said the minister should "keep his bloody mouth shut."
At a fringe event, Brexit Minister Steve Baker declined to go beyond the positions set out by May, explaining that the code of collective ministerial responsibility hadn't been suspended for conference -- "notwithstanding the example occasionally set by others."
At the same event, Ashley Fox, a member of the European Parliament, said Brexit talks were not helped by ministers "who should know better." He explained: "We will get a much better position if, as government, as a party, we're entirely united."
And lawmaker Antoinette Sandbach was explicit in attacking Johnson. "We live in an era of cabinet collective responsibility, and if he doesn't want to take that responsibility he should do the honorable thing and resign," she told a separate event.
— With assistance by Thomas Penny
Before it's here, it's on the Bloomberg Terminal.
LEARN MORE