Uber Owes Judge Answer on 15,000 Emails Withheld From Waymo
Joel Rosenblatt and Pamela MacLean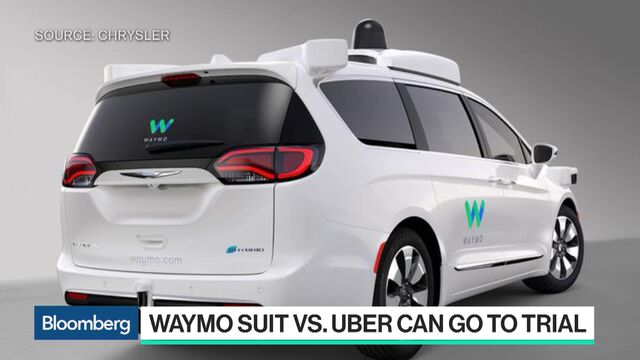 Less than two weeks before trial, Uber Technologies Inc. unearthed potentially key emails and documents in a trade secrets lawsuit brought by Waymo, provoking the ire of a judge handling the case.
The judge ordered the ride-hailing company to explain by Monday morning why it waited until this week to reveal a trove of 15,000 emails and numerous documents held by engineer Anthony Levandowski. Waymo claims Levandowski stole its trade secrets while he worked there before leaving to direct Uber's driverless car program.
It's not the first time in the case Uber has been admonished over tardy disclosures. U.S. Magistrate Judge Jacqueline Scott Corley wasn't pleased with the explanation provided by a digital forensics firm that was supposed to detail how and where the emails and documents were found. She said it was filed late and was "inadequate."
Uber spokesman Matt Kallman had no immediate comment on Corley's ruling. Waymo declined to comment.
The case is Waymo v. Uber Technologies Inc., 17-cv-00939, U.S. District Court, Northern District of California (San Francisco).
Before it's here, it's on the Bloomberg Terminal.
LEARN MORE