Lesotho Holding Vote Today for National Assembly, Local Leaders
By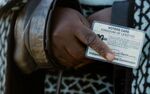 Voters in Lesotho began casting ballots on Saturday in elections for national assembly members in three constituencies and for local government leaders across the landlocked southern African nation.
Voting began in the parliamentary constituencies of Hololo, Thupa-kubu and Teyateyaneng, where candidates died before general elections on June 3. More than 1.2 million voters were also expected to cast ballots in local elections, according to the Independent Electoral Commission.
Lesotho's opposition unseated the incumbent party in an election in June. A new coalition government took office that month under Prime Minister Thomas Thabane, who vowed to restore peace after a series of political upheavals, Agence France-Presse reported on Sept. 5. The country's army commander was shot dead earlier in September, raising the risk of a coup. Lesotho is surrounded by its much bigger neighbor South Africa.
Voting stations opened Saturday at 7 a.m. local time and will close at 5 p.m. The electoral commission plans to start publishing election results on Sunday.
Before it's here, it's on the Bloomberg Terminal.
LEARN MORE