Merkel's Pick to Replace Schaeuble Sends Signals on EU Outlook
By
Altmaier to take over from Schaeuble until government formed

Merkel's chief of staff has been her political fixer for years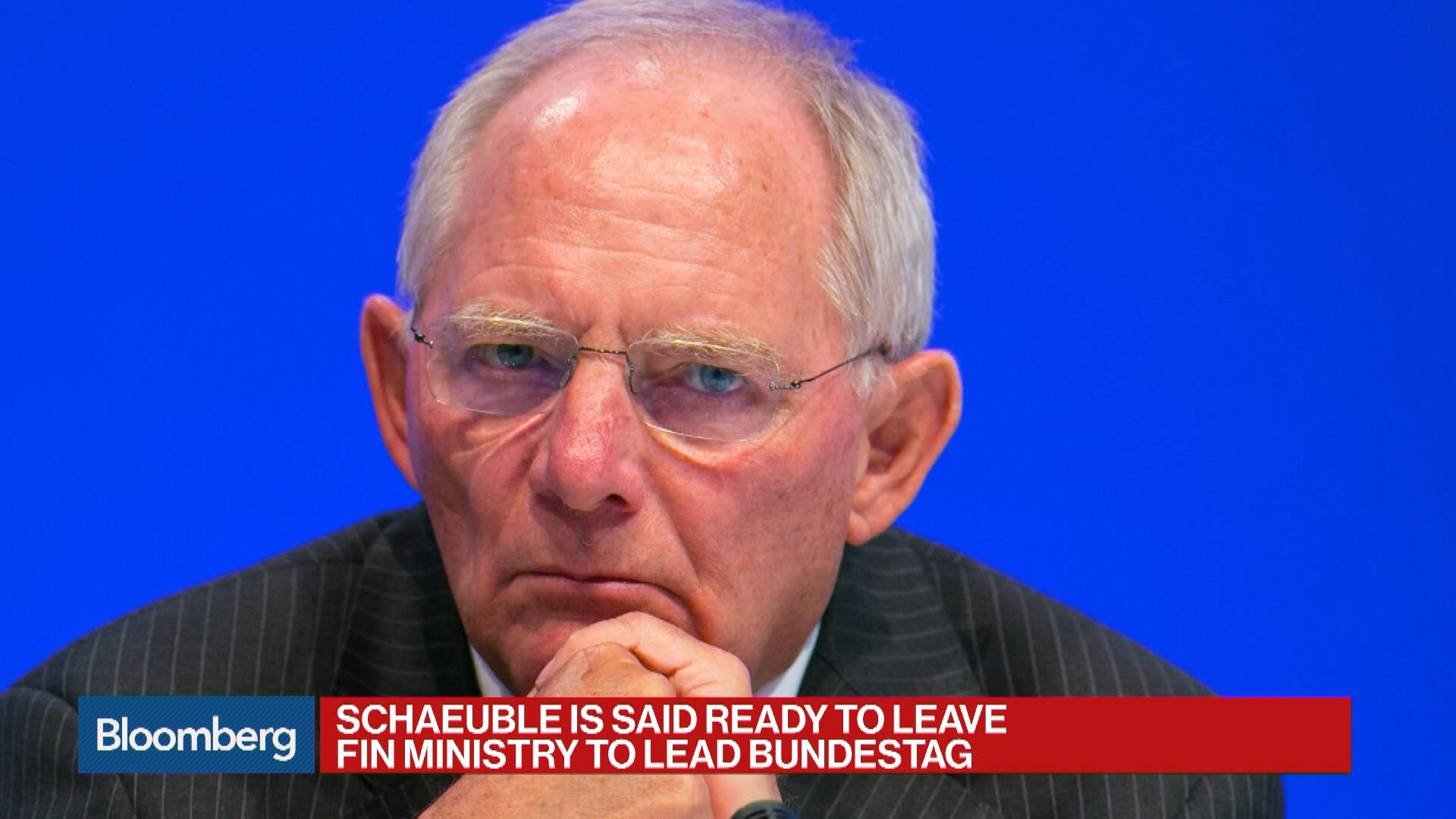 Angela Merkel's choice of her political fixer to take the reins at the Finance Ministry until a government is formed sends a determined message to her potential coalition partners.
Peter Altmaier, 59, currently the chancellor's chief of staff, will take over the finance portfolio when Wolfgang Schaeuble moves to his new post as president of the Bundestag in late October. Altmaier will be finance minister until Merkel's fourth-term coalition is formed, most likely a three-way alliance between her bloc, the Free Democrats and the Greens.
Altmaier is one of the genuine political heavyweights in her team. She drafted him into the cabinet in 2012 to take control of the shift from nuclear power to clean energy when it looked like it was running away from her. He was also the firefighter put in overall charge of handling the refugee crisis.
Her pick could be interpreted as a play to hold on to the ministry in the face of repeat demands by the Free Democrats, though it's perhaps more likely that she's sending a signal of continuity and a pro-European outlook for her fourth term: As a native of Saarland, the tiny German state bordering France, Altmaier is a Francophile and a consummate European.
Schaeuble will be hard to replace, according to Berenberg's Holger Schmieding, who cites his "prudence, experience, authority and a somewhat visionary commitment to European integration still rooted in the postwar experience of growing up near the French-German border." But, he concludes, "does that mean that German policies will now change significantly in a way that would not be happening if Schaeuble would be staying on as finance minister? Not really."
Before it's here, it's on the Bloomberg Terminal.
LEARN MORE