Investors Buy Record Gilts on Speculation Shorts Being Covered
By and
Six billion pounds of 10-year gilts delivered Friday

Traders surprised at scale of position; may be swap expiry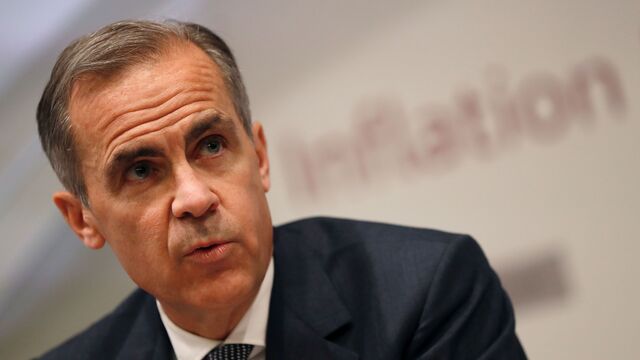 Investors have taken delivery of record U.K government bonds this quarter even as the Bank of England threatens to raise rates.
The delivery on Friday was for 61,497 gilt futures contracts, about six times the quarterly average and equivalent to around 6 billion pounds ($8.1 billion), according to ICE data. Gilts have slid this month after the Bank of England signaled higher rates were around the corner, pushing up market pricing of an increase in the benchmark rate at the BOE's next meeting in November to about 80 percent.

While the reason for the delivery was unclear, gilt traders and fund managers expressed surprise at the size of the position. Theories proposed for it ranged from an outright long position on BOE disappointing the market, a bet related to Brexit talks, or to cover a previous short position, according to traders in London, who asked not to be identified as they weren't authorized to speak to the media.
It could also be a more technical move -- selling the underlying cash bond versus buying the futures contract, in the hope of picking up other bonds in the futures basket on the cheap.
For Marc Ostwald, a strategist at ADM Investor Services International Ltd. in London, the position was "almost certainly not directly a macro trade."
"Far more likely is a long-term swap expiry, where someone has paid fixed at much lower levels and is happy to take delivery to cover their short, given a rise in rates," he wrote in emailed comments. "The swap trade of course may have been 'put on' due to a macro view."
The bond delivered was the 4.25 percent Dec. 2027 gilt, which has only 7.7 billion pounds available in free float, once holdings by the BOE and Debt Management Office are taken into account. The delivery is the highest in at least 10 years of ICE data, and compares with an average of just over 10,000 contracts.
Yields on benchmark 10-year gilts surged 33 basis points to 1.37 percent in September, the biggest increase in 11 months.
Quotes from this Article
Before it's here, it's on the Bloomberg Terminal.
LEARN MORE