FEMA Rethinking Policy That Bans Churches From Disaster Aid
Laurel Brubaker Calkins
Texas churches suing to get aid given to zoos and museums

Agency asks for 2-month delay in lawsuit to review policies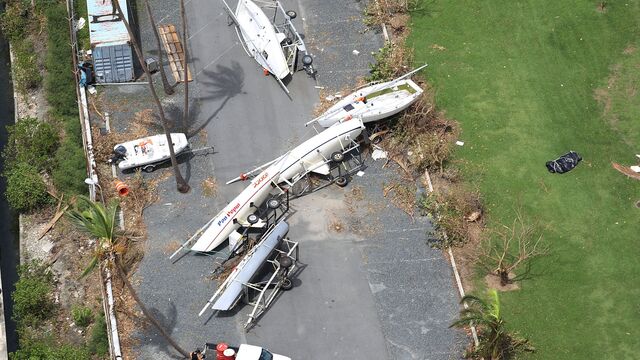 Federal disaster-relief officials say they're "considering making changes" to a policy banning churches, synagogues and mosques from receiving rebuilding aid that's routinely given to other non-profits, such as zoos and museums.
The Federal Emergency Management Agency asked for a two-month delay in a lawsuit over the policy to give the Trump administration time to rethink its position, according to court papers filed Friday.
A trio of Texas churches slammed by Hurricane Harvey last month are suing to force FEMA to stop what they claim is discrimination against religious organizations.
"Although defendants do not know what changes, if any, will result from this review, there is a possibility that FEMA will adopt changes" that might end the litigation, Kari D'Ottavio, a government attorney, said in papers filed Friday in Houston federal court.
Separately, FEMA sent out an announcement late Thursday that appeared to invite religious organizations to apply for federal disaster aid, without mentioning that the agency planned to re-evaluate its policy banning churches from most federal disaster funding.
'Fake News'
"It's fake news," Daniel Blomberg, a lawyer for the Texas churches, said in an interview concerning FEMA's statement. "Nothing's changed," he said, noting that the announcement linked to the same policy guidelines that block federal aid to religious organizations.
The federal government's mixed messages have confused many, including the Houston judge presiding over the churches' challenge. Earlier this month, U.S. District Judge Keith Ellison called an impromptu telephone hearing after reading a Twitter message by President Donald Trump, which seemed to support giving FEMA aid to religious groups.
"Churches in Texas should be entitled to reimbursement from FEMA Relief Funds for helping victims of Hurricane Harvey (just like others)," Trump tweeted on Sept. 8.
At a Sept. 13 telephone hearing, Ellison asked FEMA's lawyers three times if the president's social-media comment indicated a policy shift.
"I thought that indicated a change that might make this lawsuit go away," he told the lawyers.
D'Ottavio, the Justice Department lawyer, said the tweet didn't represent any change. "The government will apply the law as written," she said.
FEMA Grants
While religious non-profit groups can seek repayment for emergency relief services they provide the public during disasters, D'Ottavio said the groups may be ineligible "under the statutory rubric" for FEMA public-assistance grants to make emergency or permanent repairs.
To qualify for permanent rebuilding funds, the churches must first apply for Small Business Administration disaster loans, D'Ottavio said. If they are turned down for SBA assistance, they can apply for FEMA public-assistance grants.
In Friday's filing, FEMA said it won't make any decisions on the Texas churches' relief applications during the two months it has asked to stall the lawsuit. This will give the government time to rethink its position and the churches time to complete their SBA applications, D'Ottavio said.
"This same thing happened after Katrina," said Blomberg, the lawyer for the churches. "FEMA invited the religious groups to apply. But a few years later, when the cameras were turned off and the public wasn't watching anymore, they were denied."
The three Texas churches are among hundreds of thousands of structures seriously damaged by Hurricane Harvey, which dumped more than 50 inches of rain on the Texas coastline in late August. One church lost its steeple, while another's foundation was partly washed away. The third facility is presently serving as a FEMA disaster-relief center even though its sanctuary was flooded.
The case is Harvest Family Church v. FEMA, 4:17-2662, U.S. District Court, Southern District of Texas (Houston).
Before it's here, it's on the Bloomberg Terminal.
LEARN MORE