ICO Market Is Probably Full of Fraud, U.S.'s Top Financial Cop Warns
By
SEC is on the lookout for pump-and-dump schemes, Clayton says

He says he's concerned about retail investors getting fleeced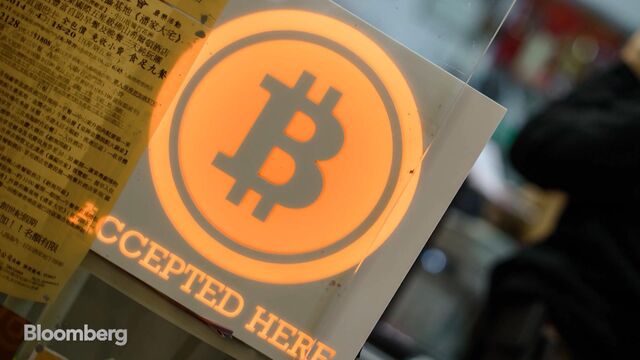 Wall Street's top regulator has a warning for mom-and-pop investors who are rushing into the booming market for initial coin offerings: the space is probably full of fraud.
"It would shock me if you don't see pump-and-dump schemes in the initial coin offering space," U.S. Securities and Exchange Commission Chairman Jay Clayton said Thursday in Washington. "This is an area where I'm concerned about what's going to happen to retail investors," he added.
What's an ICO? Like an IPO But With Digital Coins: QuickTake Q&A
Clayton's comments show the regulator is worried that crooks are harnessing technology to pull off a scam that's about as old as markets themselves: talking up an asset and then selling out at an inflated price once the dumb money pours in.
The SEC has stepped up scrutiny of ICOs, which startups have used to raise more than $2 billion this year, according to analysts at Autonomous Research LLC. The offerings allow investors to fund companies, often receiving digital tokens in return.
The regulator is among authorities tasked with keeping investors from getting fleeced as ICO fever sweeps the globe. In July, the SEC cautioned the industry that in many instances, the offerings are essentially securities that must be registered with the agency.
While expressing concern about fraud in the initial coin market, Clayton did say there was likely "a fair amount of value" in the underlying technology for functions like accounting and record keeping.
China's central bank banned ICOs earlier this month and called for a halt to trading on domestic cryptocurrency exchanges.
Before it's here, it's on the Bloomberg Terminal.
LEARN MORE