Singapore Population Growth Stalls as Non-Residents Decrease
By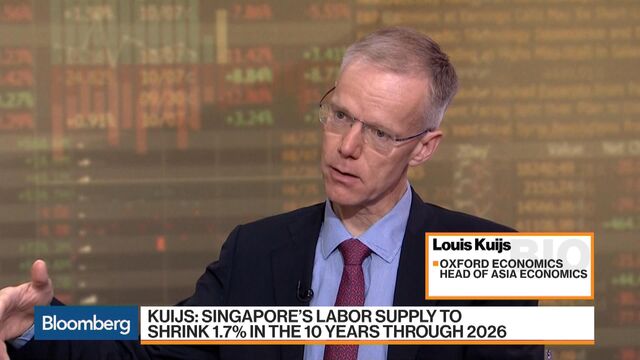 Singapore's population size barely grew, rising 0.1 percent in the 12 months through June as the number of non-residents declined, the first drop since at least 2010.
Key Points
The number of non-residents fell 1.6 percent from a year ago, according to the Population Trends report released by the government on Wednesday

The decline was due to a slowdown in construction and marine engineering sectors, according to a National Population and Talent Division report in September

Citizen population grew 0.9 percent
Residents aged 65 years and above made up 13 percent of the resident population in 2017, compared to 12.4 percent in 2016
Crude birth and fertility rates declined in 2016. There is no available data for 2017
For years, Singapore has relied on foreign workers in many segments of its economy, luring people with low taxes and world-class infrastructure. The slowdown in the population growth is happening at a time when the local population is aging rapidly, posing a challenge to its economy.
Also See: Singapore Faces a Grim Labor Future as Population Ages Rapidly
— With assistance by Stephanie Phang
Before it's here, it's on the Bloomberg Terminal.
LEARN MORE