Photographer: LauriPatterson/Vetta via Getty Images
China's Love of Meat Is Driving Global Antibiotic Usage
By
Growing global demand for animal protein is good news for the pharmaceutical industry, but a worry for public health.
Food animals will consume 200,235 tons of antimicrobial medicines by 2030, 53 percent more than they were getting in 2013, according to a study published Thursday in the journal Science. China, already the world's largest consumer of veterinary antimicrobials, is forecast to lead the charge, with a 59 percent jump.

That bodes badly for the efficacy of these infection-fighting medications. The study's authors linked the quantity of drugs used on farms with the emergence of foodborne bacteria, like Campylobacter and Salmonella harboring antibiotic-resistance genes.
Limiting daily meat intake worldwide to the equivalent of one standard fast-food burger per person could reduce global consumption of antimicrobials in food animals by 66 percent, the researchers said.
Watch Next: Confused About What to Eat? You're Not Alone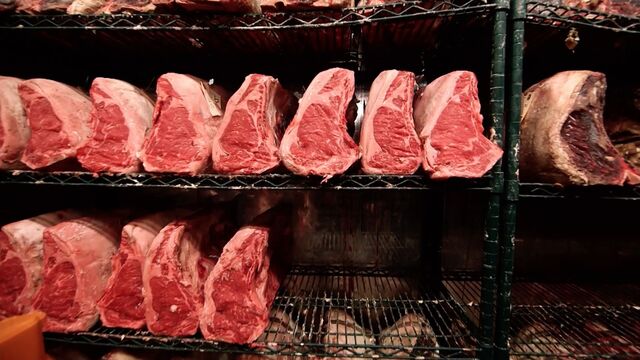 Before it's here, it's on the Bloomberg Terminal.
LEARN MORE