Most Economists Agree: Trump Tax Plan Will Widen Budget Deficit
By and
Forecast contrasts with Mnuchin claim deficits will be cut

Economists see plan spurring capital investment in 2018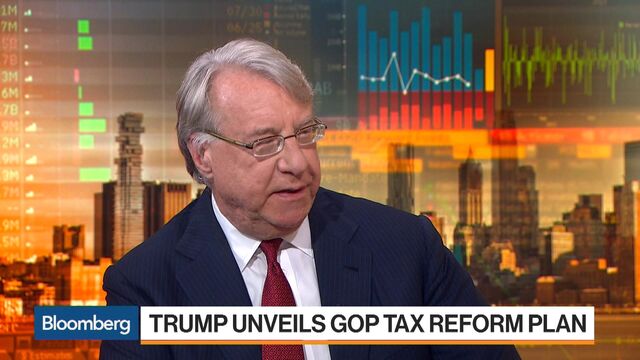 Amid all the controversy and questions surrounding President Donald Trump's tax-reform blueprint, one thing seems pretty clear to most economists: It will increase the federal government's budget deficits.
Twenty-one of 26 economists surveyed by Bloomberg News after Trump and Republican congressional leaders rolled out their tax plan this week predicted it will widen the budget gap over the next 10 years. That forecast flies in the face of Treasury Secretary Steven Mnuchin's assertion that the program will slash deficits by spurring faster economic growth and thus more federal revenue.
See Survey: Economists See Trump Tax Plan Will Widen Budget Deficit
"Tax code simplification is a laudable goal, but it is not clear whether very many tax loopholes will be closed," said Thomas Fullerton, professor of economics and finance at the University of Texas at El Paso. "Unfortunately, the risk of a widening deficit is pronounced."

The bigger budget shortfalls that the economists foresee would add to the more than $10 trillion-plus rise in federal debt over the next decade that the Congressional Budget Office was already forecasting before the plan was revealed.
The increased red ink also would come after past criticism of President Barack Obama by Republicans -- and by then-candidate Trump -- for allowing government debt to roughly double on his watch.
Only one of the economists surveyed said the unveiling of the Republican plan will lead him to increase his forecast for economic growth this year. A number, though, noted they had already incorporated some impact from prospective tax changes in their outlooks before the plan was announced.
Read more: A QuickTake glossary on 'full expensing' and other tax terms
Half of the respondents to the poll, conducted Wednesday and Thursday, said they intended to lift their forecasts for 2018 in response to the Republican plan, with some pointing to the likelihood of stepped-up capital investment by companies.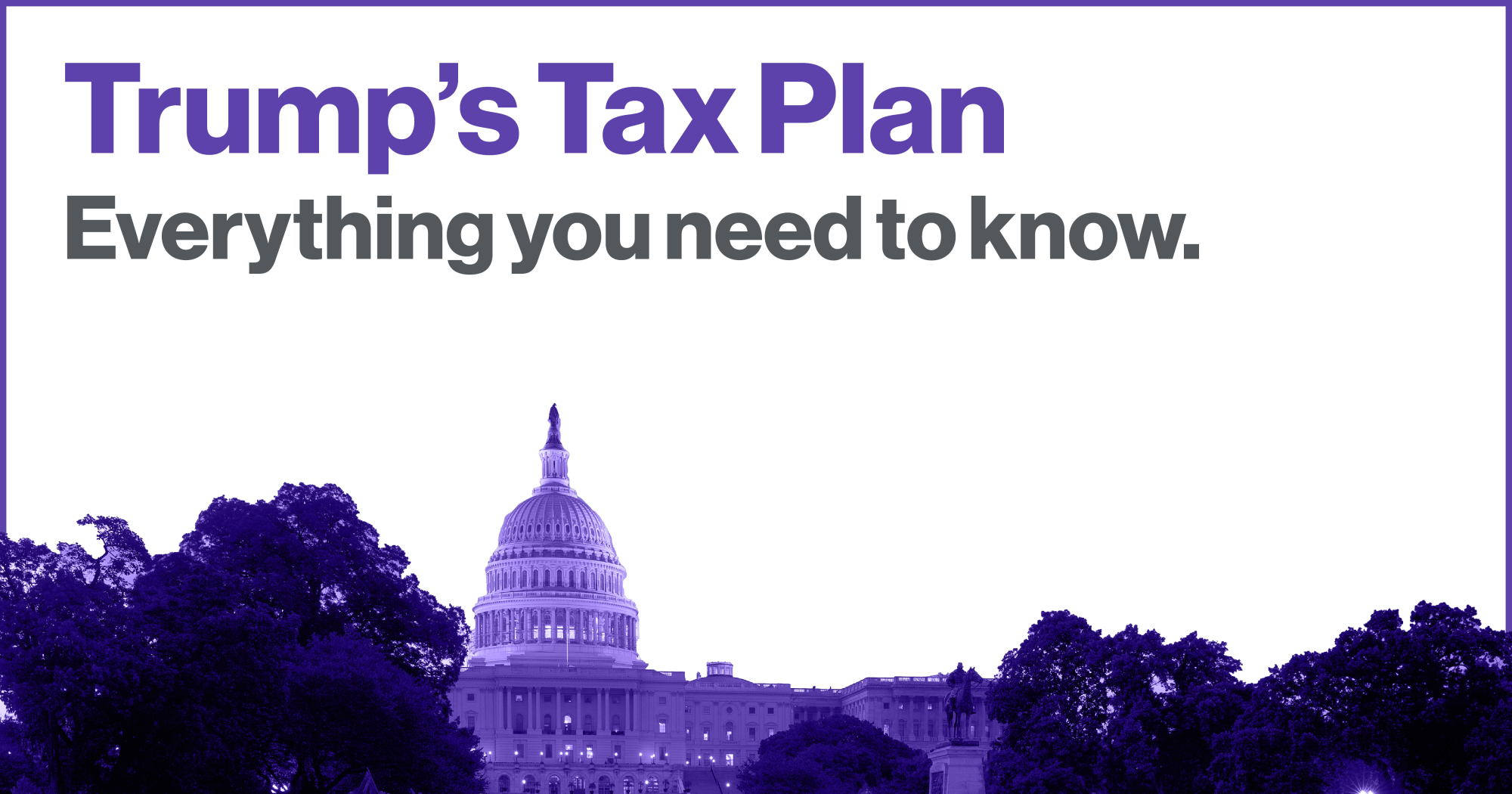 Trump's tax cut proposal calls for wide-ranging changes in the tax code for both companies and individuals. It would lower the tax rate for corporations to 20 percent from 35 percent and would provide them with a temporary tax break on their purchases of equipment and other capital improvements.
The plan sets out three tax brackets for individuals -- 12 percent, 25 percent and 35 percent, down from the existing seven rates, which top out at 39.6 percent. Congressional tax-writing committees will be given flexibility to add a fourth rate for the highest earners. It also calls for a near-doubling in the standard deduction for households and for a significant increase in the child tax credit.
The tax program, though, lacks extensive details about ways to offset its rate cuts with additional revenue. It proposes that most itemized deductions for individuals should be eliminated, without providing much in the way of specifics save for ending the deduction for state and local tax payments.
In an appearance at a Washington forum on Thursday, Mnuchin argued that the Trump tax cut plan would generate so much extra economic growth in gross domestic product that it would not only pay for itself, it would also cut the deficit by $1 trillion over the coming decade.
Revenue Boost
"What we've scored it to is 2.9 percent GDP over 10 years, which is scaling up to 3 percent," Mnuchin said. "We think that's very, very doable; we think we can do higher than that, but if we get to the 3 percent, that's $2 trillion in additional revenue."
Rather than reducing the deficit, the tax framework Trump and congressional leaders released on Wednesday could add $2.2 trillion to the gap through 2027, according to the Committee for a Responsible Federal Budget, an advocacy group.
Such a big projected shortfall decreases the chances that the package will pass Congress, according to Joel Naroff, a poll respondent and head of his own consulting firm.
"With the plan essentially $2 trillion shy of being revenue-neutral, the likelihood of it happening is slim, especially since there are a lot of states that get clobbered by the changes," he said.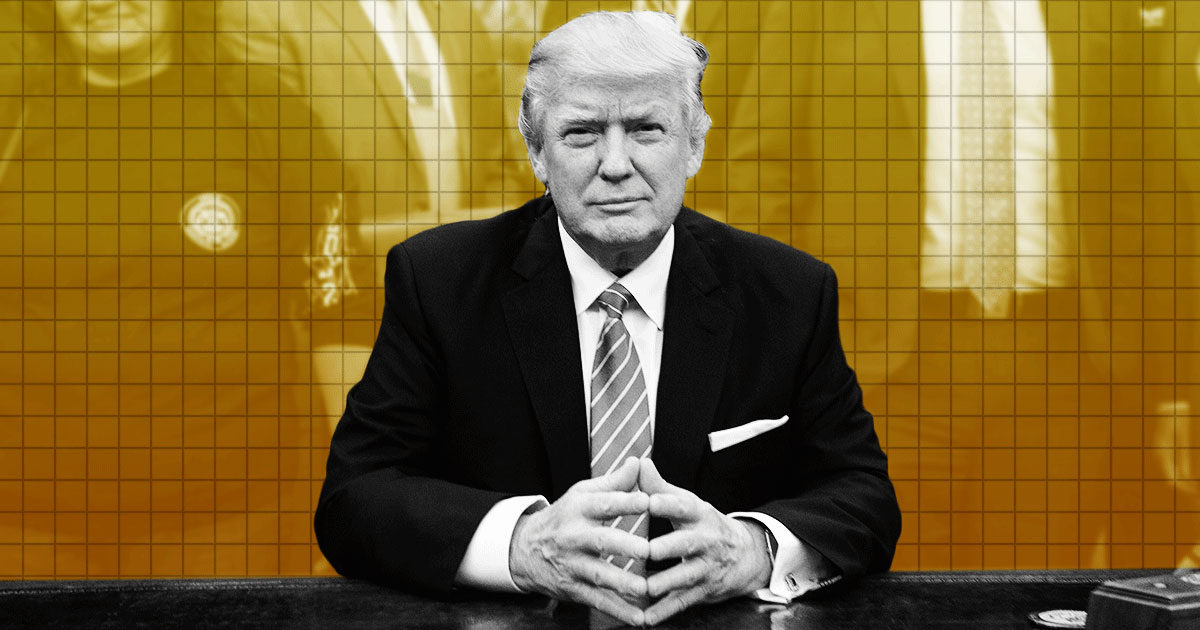 In apparent recognition that the plan may boost the deficit over the next 10 years, key GOP senators last week struck a deal to advance a 2018 budget resolution -- a step toward passing a tax bill -- that would allow for reducing federal revenue before accounting for any growth in the economy. While they didn't specify a number, Senator Ron Johnson, a Wisconsin Republican, said the Senate Budget Committee is considering $1.5 trillion.
Most poll respondents agree that Trump's proposal to allow companies to immediately write off their capital spending for the next five years will boost the economy, with 16 of 24 saying it would lead to a rise in their 2018 forecasts for business investment.
"If we actually get something along the lines of what was announced this week, you could see a much bigger pickup in business investment," said Stephen Stanley, a poll respondent and chief economist at Amherst Pierpont Securities.
Before it's here, it's on the Bloomberg Terminal.
LEARN MORE