May Backs Uber, Accuses London Ban of Putting People Out of Jobs
By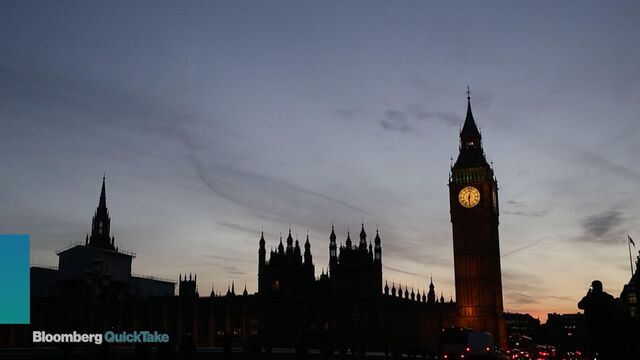 U.K. Prime Minister Theresa May lashed out against the ban to stop Uber Technologies Inc. operating in London, blaming the capital's mayor for putting 40,000 jobs at risk.
The admonishment came in an interview with the BBC on the same day she issued a veiled threat to Boeing Co. over its fight with Bombardier Inc. It's an unusual step for the U.K. leader to take given that she has no power to influence something that will be decided in court.
"I think a blanket ban is disproportionate," May said in a series of BBC interviews leading up to the Conservative party conference starting Sunday.
Read more about Uber's problems and why cities are revolting
While May has taken aim at London Mayor Sadiq Khan, the decision to suspend Uber's license to operate in the city beyond the end of September was taken by London's transport authority. Moreover, Uber has since issued an apology, a step toward resolving the spat down the line.
"At a stroke of a pen, what the mayor has done is risked 40,000 jobs," May said. "Yes, there are safety concerns and issues for Uber to address, but what I want to see is a level playing field between the private firms and our wonderful London taxis, our black cabs, our great national institution."
Before it's here, it's on the Bloomberg Terminal.
LEARN MORE