India Sticks to Planned Borrowing in Second Half of FY2018
By , , and
Govt. to sell bonds worth 2.08 tillion rupees by March 31

Borrowing to be front loaded with bulk of bond sales by Jan.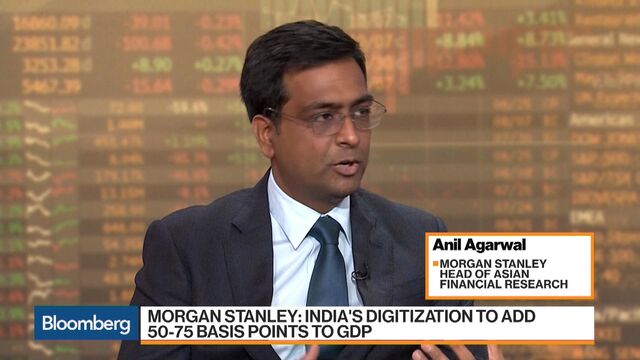 India announced its borrowing program for the second half of the financial year, sticking to the budget plan amid calls for fiscal stimulus to boost a slowing economy.
The government will sell bonds worth 2.08 trillion rupees ($32 billion) in the six months beginning Oct.1, Economic Affairs Subhash Chandra Garg told reporters in New Delhi. In the first half of the financial year to March 2018, India had a borrowing target of 3.72 trillion rupees while for the whole year, Garg said the gross borrowing is budgeted at around 5.8 trillion rupees.
Speculation has been rife about a stimulus to revive Asia's No. 3 economy that's bogged down by an unprecedented cash ban and tax reforms. With elections a little more than a year away, pressure has been building on Prime Minister Narendra Modi to spur investment and create jobs for the swelling workforce by loosening purse strings.
"The underlying fiscal stresses still remain from higher salary payouts and farm-loan waivers. The revenue situation is still uncertain," said Killol Pandya, Mumbai-based head of fixed income at Peerless Funds Management Co.
The government will sell bulk of the bonds in the initial three months until January, Garg said, adding that the government is planning to infuse funds in state-run banks through recap bonds. In a separate meeting earlier on Thursday, state-run firms told Finance Minister Arun Jaitley that they might spend an additional 250 billion rupees in the second half of the financial year.
Any deterioration in public finances risks the wrath of rating companies such as S&P Global Ratings, which last week downgraded China for the first time since 1999 citing soaring debt. India carries the lowest investment grade rating and a cut to junk status could force some investors to dispose their Indian assets.
— With assistance by Kartik Goyal
Before it's here, it's on the Bloomberg Terminal.
LEARN MORE