Chanos Calls Shale Explorers Bad Deal as He Shorts Continental
By
E&Ps have been 'a really, really crummy deal' for shareholders

Companies need capital to keep up with quickly depleting wells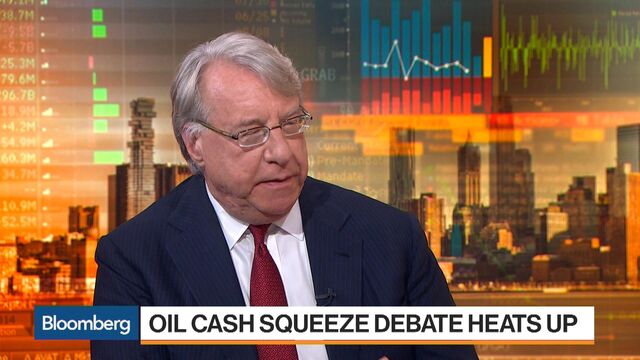 Hedge fund manager Jim Chanos, who's shorting shale driller Continental Resources Inc., said independent explorers have been a bad deal for shareholders because they rely on quickly depleting assets.
Shale oil producers "are creatures of the capital markets," Chanos told Bloomberg TV's Julia Chatterley, Joe Weisenthal and Scarlet Fu on Thursday. "Because the wells deplete so quickly, they constantly need to raise money to replace the assets."
That's "a great deal" for executives like Continental CEO Harold Hamm but "a really, really crummy deal for the shareholders of these companies," he said. The problem, Chanos said, is that output from wells dwindles at a faster rate than the companies are telling investors they're depreciating them, so earnings are "overstated."
Chanos disclosed earlier this month that he's betting Continental may struggle to cover interest payments because crude prices are too low to justify the Oklahoma City-based company's drilling budget. He said he's shorting Continental along with a handful of producers focused in North Dakota's Bakken region.
Kristin Thomas, a spokeswoman for Continental, didn't immediately respond to request for comment.
— With assistance by Julia Chatterley, Joe Weisenthal, and Scarlet Fu
Before it's here, it's on the Bloomberg Terminal.
LEARN MORE