Brown Takes Aim at King-Era BOE for Its Sluggish Crisis Response
By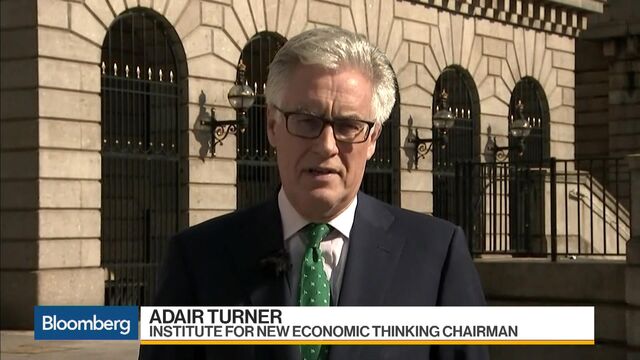 Former U.K. Prime Minister Gordon Brown, who gave the Bank of England independence in 1997, isn't particularly happy with some of its actions over the past 20 years.

During a lecture to mark independence, he bemoaned the central bank's sluggish response in the early days of the financial crisis, when the Federal Reserve was cutting interest rates much more aggressively. He said he didn't say anything at the time as it could risk independence. 
"I did not complain, I said nothing, but I thought at the time that this is completely unacceptable and it was not the way of dealing with an economic crisis. It was too slow to act." 
Compounding his frustration, he said the bank then started to lecture the government on fiscal policy. Brown, who never mentioned then-Governor Mervyn King by name, said the government was actually forced to loosen policy because the BOE hadn't acted quickly enough. King isn't present at the two-day conference in London.
"We had a situation where I refused to talk about monetary policy in tribute to the desire to protect the independence of the bank. But the bank, unfortunately and contrary, I believe, to its target ... was telling us that fiscal activism was completely unacceptable to them to deal with the crisis."
According to Brown, this isn't a tenable position. If a government has to accept a central bank's interest rate decisions, while that bank insists on a right to comment on fiscal policy, "independence would be put at risk," he said.
"Taxation without representation is one thing, taxation without the Bank of England say so is another thing and it cannot be the right policy for the future."
Before it's here, it's on the Bloomberg Terminal.
LEARN MORE