Politics
Bannon's Back and Targeting China
From Birmingham to Beijing, the former Trump strategist is leading a movement of his own, now warning of "the forced technology transfer of American innovation to China"—and working with Henry Kissinger.
By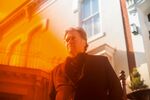 As President Trump's chief strategist, Steve Bannon operated mostly behind the scenes to press his hard-right brand of nationalist politics, with only intermittent success. Since leaving the White House on Aug. 18, he's taken on a much more public role—declaring war against GOP congressional leaders on 60 Minutes and endorsing Roy Moore's insurgent candidacy in Alabama's Senate primary, despite Trump backing his opponent, Luther Strange. Bannon claims he's devoting his post-White House energies to "going to war for Trump." But Moore's Sept. 26 drubbing of Strange shows that Bannon remains influential—and is emerging as a political force of his own. "The populist-nationalist movement proved in Alabama that a candidate with the right ideas and a grass-roots organization can win big," says Bannon, who introduced Moore at his victory rally. "Now, our focus is on recruiting candidates to take over the Republican Party."
He's also taking his cultural revolution overseas. Bannon, who's been consulting with Henry Kissinger and other foreign policy veterans, is preparing a project to sound an alarm about what he views as the primary economic threat to America: China. "If we don't get our situation sorted with China, we'll be destroyed economically," Bannon says, sitting in the Capitol Hill town house that serves as Washington headquarters of Breitbart News, where he returned as executive chairman after leaving the White House. "The forced technology transfer of American innovation to China is the single biggest economic and business issue of our time. Until we sort that out, they will continue to appropriate our innovation to their own system and leave us as a colony—our Jamestown to their Great Britain, a tributary state."

As a candidate, Trump pledged to take aggressive action against China. And though he's continued to talk tough, he's done little to make good on his threats. As with many issues, his campaign rhetoric has run headlong into reality. "We're still talking about treating China no longer as an economic partner but an economic enemy," says Derek Scissors, a China economics expert at the American Enterprise Institute (AEI). "However, we have yet to take any meaningful action in that direction."
That lack of progress has convinced Bannon that an outside entity is necessary to focus U.S. attention—and political pressure—on confronting China more aggressively. What made up his mind, he says, was a pair of September meetings at Kissinger's country home in Connecticut. The former Nixon secretary of state cited the period of the early 1970s, Bannon says, when American political leaders were preoccupied with ending the Vietnam War, while foreign policy hawks on the outside worried the U.S. was losing the Cold War to the Soviets. Those concerns led, in 1976, to the revival of the Committee on the Present Danger, a Cold War-era lobbying group formed in 1950 to promote the foreign policy ideas of Paul Nitze and Dean Acheson. Its aim was to strengthen U.S. resolve to counter the Soviet threat and lobby against détente and the SALT II arms-control agreement. "They understood that you couldn't do it from inside," Bannon says. "You had to go outside and, like a fire bell in the night, wake up the American people." Since his departure from the White House, Bannon has also been meeting with Andrew Marshall, the Cold War strategist who served for 42 years as the director of the U.S. Department of Defense's Office of Net Assessment, where, among other things, he anticipated America's rivalry with China.
On its face, Kissinger's interest in advising a bomb-throwing ideologue like Bannon seems unusual. The 94-year-old has visited China more than 80 times since his first trip to restore U.S.-China relations in 1971. He went on to build an international consulting business and has been China's preferred intermediary to U.S. presidents. "It's very odd," says Elizabeth Economy, director for Asia studies at the Council on Foreign Relations (CFR). "Kissinger has been one of the most significant proponents of a G2—the idea that there is no more important relationship for the U.S. than the one with China." However, she adds, "there's really no downside for Kissinger in meeting with someone who likely still has some influence in the White House." Kissinger declined to comment.
In mid-September, Bannon made his first overseas trip since leaving the White House, to Hong Kong, where he spoke on U.S. economic nationalism and the future of Asia to an investors' conference put on by a brokerage firm owned by a Chinese investment bank. "I chose Hong Kong," he says, "because the heart of the economic-nationalist movement is standing up to China."
In Bannon's view, China is harming the U.S. by engaging in unfair trade practices, such as the forced transfer of U.S. technology to Chinese companies. While many experts agree, Bannon has a more dire view of the consequences. "There have been 4,000 years of Chinese diplomatic history, all centered on 'barbarian management,' minus the last 150 years," he says. China's historical disposition toward trading partners, he contends, is exploitative and potentially ruinous. "It's always about making the barbarians a tributary state," he says. "Our tribute to China is our technology—that's what it takes to enter their market, and [they've taken] $3.5 trillion worth over the last 10 years. We have to give them the basic essence of American capitalism: our innovation."
In the White House, Bannon and allies such as Peter Navarro, director of the National Trade Council, and Commerce Secretary Wilbur Ross pushed for aggressive countermeasures. Over the summer, U.S. Trade Representative Robert Lighthizer announced he would open an investigation into Chinese intellectual-property theft under Section 301 of the Trade Act of 1974, a move that stopped short of immediately imposing the tariffs the nationalists prefer.
Lighthizer has signaled that the administration remains open to such measures. On Sept. 18 he gave a speech in Washington echoing many of Bannon's concerns. "There is one challenge on the current scene that is substantially more difficult than those faced in the past, and that is China," Lighthizer said. "The sheer scale of their coordinated effort to develop their economy, to subsidize, to create national champions, to force technology transfers, and to distort markets in China and throughout the world is a threat to the world trading system that is unprecedented."
Trump has held back from cracking down on China for economic, military, and political reasons. Several top White House officials, including Treasury Secretary Steven Mnuchin and Gary Cohn, Trump's top economic adviser—both former financial executives of Goldman Sachs Group Inc.—fear that tariffs and similar measures could spark a damaging trade war. Ross says the administration has decided to defer a decision to impose tariffs on foreign steel so it can focus on tax reform. Trump's most pressing foreign policy concern is containing the North Korean nuclear threat, a problem Chinese cooperation could help address. On Sept. 24, Ross left for a trip to Beijing ahead of Trump's state visit in November.
Bannon is hoping pressure from him and fellow China hawks can tilt Trump toward action. To that end, he's also planning to start a global conference series. "We are in advance discussions about having Breitbart sponsor a major security conference in sub-Saharan Africa, the Persian Gulf, central Europe, and East Asia, in early to mid-2018," he says.
It's unclear how much influence Bannon still has with Trump, though he continues to speak with the president, including during his trip to Hong Kong. The question is whether Bannon can steer Trump back to his campaign trail confrontations, especially on China. "Bannon has tilted at windmills before," AEI's Scissors says, "but some of those windmills fell down, and he was still standing. So I think it would be a mistake to write him off."
That appears to be the position in Beijing as well. During his Hong Kong trip, Bannon met with Wang Qishan, a member of the Chinese Politburo who's leading President Xi Jinping's anticorruption campaign. (Kissinger met with Wang, too, in December, shortly after Trump was elected.) The Chinese "think there's at least a 50 percent chance that he still has direct access to President Trump, even if he is out of the administration," says Economy of the CFR. "So they would see it as a chance both to shape his thinking and learn what is going on inside the administration." Although he wouldn't share details of the meeting, Bannon says his views haven't softened.
Back in Alabama, Moore's win should give momentum to Bannon's politics, especially if it encourages more outsider challenges to incumbent Republicans. The day after Moore's victory, Bannon flew to Colorado to interview candidates in western states to carry the populist mantle in 2018. His effort to steer the GOP toward nationalism, Bannon explains, will involve encouraging candidates to take hard-line positions toward China. "Every day we are going to be making China a huge part of the '18 and '20 elections," Bannon says.
Whether or not Bannon can persuade Trump, the days of assuming the GOP is the party of unfettered free trade are probably over. "The current direction of U.S. politics is headed toward populism, isolationism, and bashing China for good reasons or bad," Scissors says. "If I were Goldman Sachs or another big bank looking to defend my deal pipeline, I would be worried."
BOTTOM LINE -
Former Trump strategist Bannon remains influential outside the White House, supporting populist candidates and rallying to prepare for an economic war with China.
Before it's here, it's on the Bloomberg Terminal.
LEARN MORE