Amazon's Alexa Recruited by Perry Ellis to Give Men Fashion Tips
By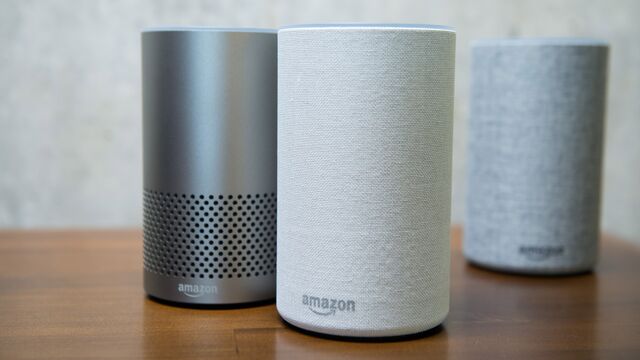 Perry Ellis International Inc. has a new ally in its efforts to sell more men's clothing: Amazon.com Inc.'s Alexa.
The fashion company has created a feature for the voice-activated assistant that offers style tips to male shoppers. The idea is to help men dress for any occasion -- and ideally get them to stock up on Perry Ellis merchandise along the way.
"We try to look at what our consumer's needs are and try to help solve them," said Melissa Worth, president of the menswear company.
More than 80 percent of men don't know what to wear in different situations, according to a survey from the clothing brand. So it spent four months developing the Alexa tool. Its recommendations are sent to customers email accounts, with an image of the clothing and a link showing where to buy it.
But it doesn't work for every occasion. When asked for a yoga outfit on Thursday, Alexa was stumped: "Sorry, I don't have a recommendation for that one yet."
Before it's here, it's on the Bloomberg Terminal.
LEARN MORE