The Trump Trade Is Back
By
Final week of third period see dollar rally, bonds tumble

Markets salivating over prospect for long-awaited tax cut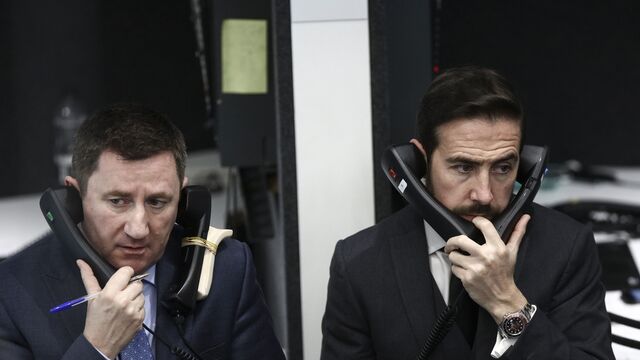 A painful quarter-end awaits some investors grappling with sudden reversals in key market trends.
The dying days of the third quarter have been marked by inflection points and U-turns, from bond favorites losing luster to a resurgent U.S. dollar and a jump in rate expectations. Even in stocks, there's been few places where sitting tight would've been prudent.
"The chop and the lack of direction has made it difficult to trade, not just this quarter but in the last couple weeks," Andrew Brenner, head of international fixed income at Natalliance Securities in New York, said by phone. "And the next thing on the agenda is the Trump tax proposal and whether that can get passed this calendar year, so you have that turmoil."
Stocks
Reversals within the equity market have been numerous, but perhaps the most surprising has been a resurrection of the "Trump Trade." As Wall Street grows more confident in tax reform, smaller companies and those with the highest rates are in a rally reminiscent of the weeks after last November's election.
To take advantage, it seems investors have cashed in high-flying tech stocks and megacaps whose valuations have become increasingly lofty amid a decade-long rush into growth-oriented companies.

The cheapest companies on the market have also drawn increasing interest. Separating shares in the Russell 3000 Index into quintiles based on price tags, one can see the shift. The roughly 600 stocks in the top group have a minimum share price of $67 and are up an average 2.3 percent this month, compared with 4.3 percent for those with the lowest rank.
Bonds
With stocks ahead of bonds this quarter, Brenner estimates money managers will need to shift about $20 billion from fixed income to equity allocations before markets close Friday. That may provide some relief to bond buyers who have watched yields change direction as the Fed gears up for higher rates and starts winding down its balance sheet.

Hawkish words from Fed Chair Janet Yellen sparked the reversal here, surprising Fed funds traders. After all but writing off the possibility of a hike in December, they're now pinning the chance at 70 percent.

FX Market
Expectations for higher rates and the possibility that Trump's tax agenda may benefit domestic-oriented companies has breathed life into the U.S. dollar. It's up 2.2 percent since a more than 2 1/2-year low reached earlier this month, the biggest gain of 2017.

Commodities
And then there's crude oil. After a choppy 2017 that saw the commodity dip below $43 in June, its now up 23 percent since then. While the Bloomberg Commodity Index is down 3.1 percent this year, traders will be looking for signs of greater demand and ebbing supply that could send crude higher.

Before it's here, it's on the Bloomberg Terminal.
LEARN MORE