Manafort's Offer to Russian Oligarch Was Tied to Disputed Deal
By , , and
Trump's campaign chair had long-running fight with Deripaska

Allegations of missing money spun out of cable deal in Ukraine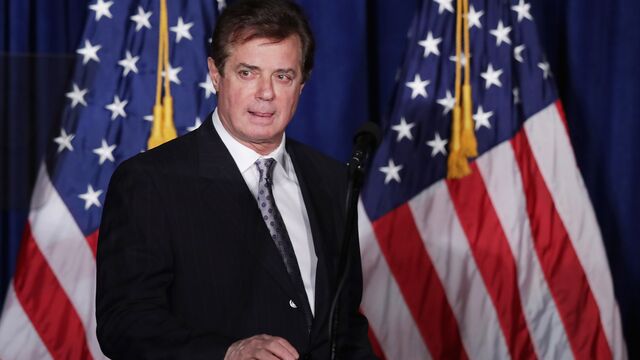 When Donald Trump's campaign chairman offered private briefings to a Russian oligarch close to President Vladimir Putin last year, he wasn't only appealing to a superpower, he was pursuing a personal mission: the end to a costly dispute over a failed business deal.
The campaign's chairman, Paul Manafort, wanted a meeting in hopes of resolving a long-simmering dispute with the Russian, said two people familiar with the offer.
The message, sent by email on July 7, 2016, through an intermediary, was never delivered to the intended recipient, Oleg Deripaska, and the briefings never occurred, the people added.
But the correspondence compounds questions about the allegiances of Manafort, who famously offered to work for the campaign without payment. Though a presidential campaign is a 24/7 job, Manafort's dispute with Deripaska apparently worried him enough to seek a meeting -- and even to trade on his powerful job to lure the billionaire.
The two men were squabbling over a failed attempt by a private equity fund led by Manafort to buy a Ukrainian cable network. It's not clear what became of the money that Deripaska provided for the venture. Years after the deal, Deripaska's company sued, seeking an accounting of how the money was spent. The details are now even more clouded because lawyers for the men have since agreed to resolve the matter outside court -- and outside public view, according to one of the people.
Their relationship is of keen interest to U.S. Special Counsel Robert Mueller, who is investigating Manafort's business dealings as part of his probe into Russian interference with the U.S. presidential election and possible collusion between Trump campaign operatives and the Kremlin. As part of the probe, U.S. authorities have made a formal request to Cyprus for bank and company records linked to Manafort and Rick Gates. Several Manafort-related companies linked to the deal are registered in Cyprus. Gates was his partner in the private equity fund. Cyprus authorities haven't responded. Gates, through his lawyer, declined to comment.
'No Communications'
Vera Kurochkina, a spokeswoman for Deripaska, said, "Mr. Deripaska had no communications, meetings, briefings or other interactions with Mr. Manafort during, after, or in the run-up to the 2016 presidential election.

"And in fact, Mr. Deripaska had not communicated with Mr. Manafort for years prior to 2016," she said. "Thus, any publication suggesting or implying that Mr. Deripaska directly or indirectly communicated with Mr. Manafort in 2016 would be a false statement of fact."
Manafort declined to comment. His spokesman, Jason Maloni, told the Washington Post (which first reported on the message intended for the billionaire) that Manafort's emails were an innocuous effort to collect past debts.
The intermediary who was supposed to deliver the message, Konstantin Kilimnik, also declined to comment. A Manafort protégé, Kilimnik began working for him in 2005 in Ukraine, where his boss advised Russia-backed politicians for a decade.
Manafort, 68, made his name as a Republican political strategist, and later, by polishing the rough edges of foreign leaders to make them more palatable to voters at home while advancing their interests in Washington. He served as Trump's campaign chairman for six months before resigning in August 2016 as details emerged about his work in Ukraine.
Deripaska, 49, grew up poor but made a fortune by building a metals empire; his En+ Group Ltd. owns a 48 percent stake in United Co. Rusal, the world's largest producer of aluminum outside China. A 2006 U.S. diplomatic cable, published by Wikileaks, describes him as "among the 2-3 oligarchs Putin turns to on a regular basis."
Black Sea Cable
The two met through a mutual acquaintance, and Manafort ended up working on behalf of Deripaska's businesses to gain access to markets in the European Union and elsewhere, according to a person familiar with the matter. That consulting arrangement ended by 2007.
The same year, Manafort and Deripaska met in Moscow several times and began a new business venture. At first their relationship was cordial, the person said, calling it the meeting of two minds who liked to think strategically.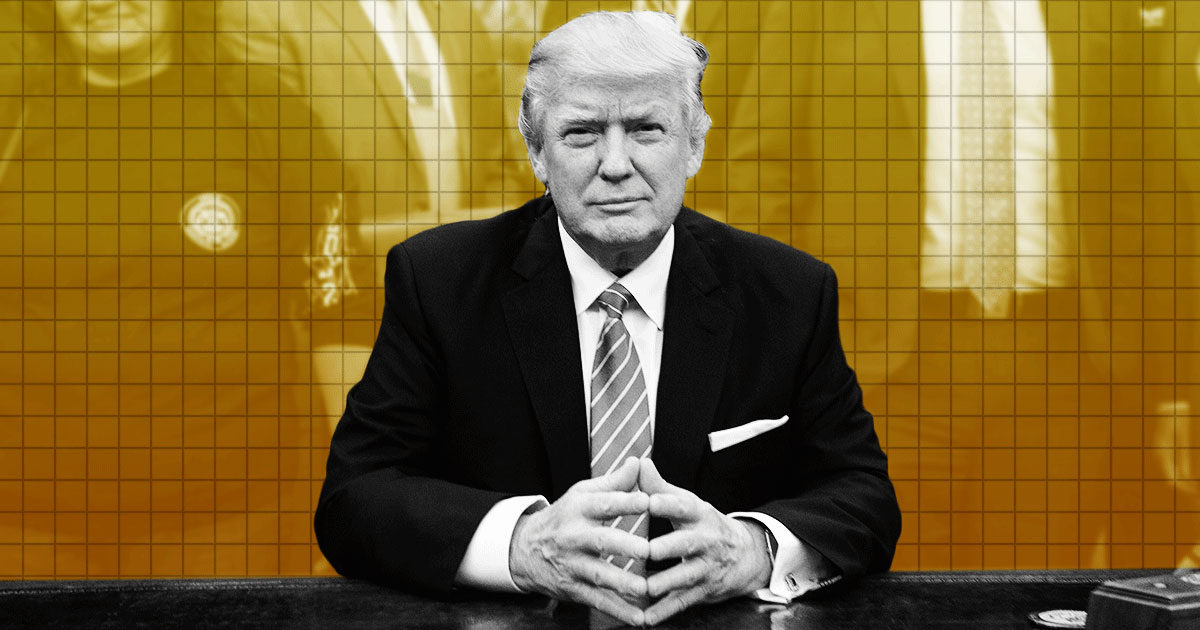 They formed a partnership called Pericles Emerging Market Partners LP, based in the Cayman Islands, to invest in businesses in Eastern Europe. Deripaska agreed to invest $100 million. Their first and only deal was a cable and Internet company based in the Ukrainian port city of Odessa called Black Sea Cable, run out of a dingy, Soviet-style apartment building about six miles (10 kilometers) from the city center.
Deripaska's Surf Horizon Ltd. put in $18.9 million for the purchase, and it paid Manafort $7.35 million in management fees, according to court records.
The structure of the transaction was opaque, with money flowing through a web of companies in tax havens like the Caymans and Cyprus. Other aspects of the deal are puzzling, too.
Company Ownership
While Deripaska's entities transferred millions to Manafort-linked shell companies to buy Black Sea Cable, it's not clear that Manafort entities ended up owning the company or what became of the money.
In April 2008, Gates told Deripaska that they had bought the asset, but the owners of Black Sea never changed. A British company called TechCorp Universal was the primary owner of Black Sea from 2007 to 2010, according to Ukrainian records. TechCorp was controlled by two companies registered in the British Virgin Islands and later Belize. Kiev prosecutors are investigating those companies, which are linked to past corruption scandals tied to associates of former Ukrainian President Viktor Yanukovych, a longtime client of Manafort's.
A legal complaint filed by Deripaska in Virginia said a Pericles entity had paid a Ukrainian $17.8 million to complete the deal. Now serving in the Ukrainian army, which is fighting against pro-Russian separatists in the eastern part of the country, that Ukrainian tells a different story. Andrey Vityukov, when contacted recently, said he'd provided some legal services to Black Sea at the time but denied he'd received the money or knew Manafort or Gates.
Furthermore, Black Sea Cable was worth only a fraction of what Deripaska agreed to pay for it, said Piotr Gaber, central and eastern European Media analyst at S&P Global Market Intelligence. He estimated its 2008 value at $4.5 million, based on similar deals for cable companies in the region. The company had 50,000 to 60,000 subscribers and about $1.5 million in revenue that year, based on average revenue per subscriber in Ukraine.
"They definitely overpaid," he said. "For the same amount of money they could have bought a cable company in Hungary or Poland which would have generated a lot more cash."
Given the history of corruption in Ukraine, the use of offshore tax havens and the complexity of the deal, "there could be red flags for potentially suspicious activity relating to money laundering or other financial crimes," said Ross Delston, a Washington attorney and anti-money laundering expert.
In July, the FBI raided Manafort's northern Virginia home, picking the lock to get in, frisking his wife and copying his computer files, one of the people said.
The search warrant, which sought records dating back to 2006, said prosecutors are investigating several possible crimes, including wire and mail fraud, money laundering, false statements and tax offenses, the person added.
'Where's Paul?'
Once the Ukrainian cable deal unraveled, Deripaska tried to get audits on the Black Sea investments but didn't hear back from Manafort or Gates, according to Cayman Island court records. In 2014, a former partner of Manafort's got a call from a Washington lobbyist working for Deripaska.
"Where's Paul?" the lobbyist asked Rick Davis, another onetime partner of Manafort who recently recounted the interaction. Davis responded that he hadn't seem him in years. "Well the guy has disappeared, and Deripaska wants to know where his money is," came the lobbyist's reply.
It's not entirely clear why Manafort decided last summer was the time to reach out to Deripaska, though he mentions in the July email that local reporters in Kiev were sniffing around on the deal. 
Companies connected to Manafort and Deripaska have had financial ties for years, records show. One of them is LOAV Advisors Ltd., a company registered in Cyprus connected to Manafort. It owed more than $7.3 million to a company based in the British Virgin Islands that was linked to Deripaska, Oguster Management Ltd. That loan was extended from 2009 to 2013, the most recent record available. Oguster was dissolved after the election in January 2017.
— With assistance by Daryna Krasnolutska, Georgios Georgiou, and Christian Berthelsen
Before it's here, it's on the Bloomberg Terminal.
LEARN MORE