business
FBI's Arrival Upends College Basketball's Underground Economy
By , , and
Investigation reveals NCAA's failure to curb illicit payments

$100,000 in payments landed Louisville's top recruit, Feds say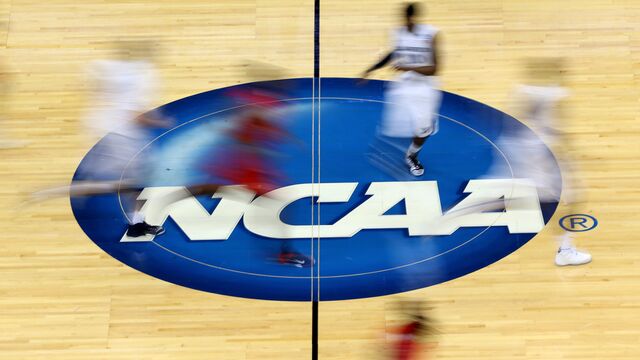 Coming out of high school in La Porte, Indiana, Brian Bowen was the kind of recruit that college basketball coaches covet: a muscular 6'7" with a smooth jump shot and NBA genes. His cousin, Jason Richardson, played 13 seasons in the league.
At the last minute, Bowen committed to the University of Louisville, a surprising choice after the player's long and public courtship with a handful of other blue chip programs.
On Tuesday, federal prosecutors in New York may have shed some light on his decision. In the details of three sweeping complaints totaling 120 pages, the government detailed how an Adidas executive and a small group of fixers allegedly agreed to pay the family of an All-American high school basketball player $100,000 if he attended Louisville and, once in the NBA, sign on with Adidas.
(Bowen, whose name does not appear in the complaints, was the only freshman on Louisville's roster who was a 2017 McDonald's All-American. He and his family didn't respond to calls, emails and direct messages requesting comment.)
In a series of bombshell allegations of wire fraud, conspiracy and bribery, the U.S. Justice Department made plain the illicit flow of money from global corporations and would-be managers to talented teenagers. The investigation led to charges against 10 individuals, including Adidas executive Jim Gatto, financial advisers, player agents and assistant coaches at some of the nation's top college basketball programs, including the University of Arizona, the University of South Carolina and the University of Southern California.
Ex-NBA Star Chuck Person Among Coaches Charged in Bribe Scam
The National Collegiate Athletic Association, which generates almost all its revenue from college basketball, has often punished schools and coaches for making illicit payments to players. Now federal investigators have taken the extraordinary step of using the U.S. criminal code to enforce NCAA rules, a move that sent shock waves through the offices of coaches and athletic directors across the country.
"College basketball is so rotten that somebody had to look at it," said David Ridpath, president of the Drake Group, a think-tank dedicated to integrity in college sports. He likened Tuesday's charges to the DOJ's sweeping 2015 crackdown on corruption in global soccer. "It took the feds arresting global soccer executives to really launch a movement to hopefully change that organization."

Despite NCAA prohibitions, payments to players are not unheard of in college basketball. Shoe companies and agents, in particular, are eager to establish early relationships with players so they can profit if the players turn pro. Assistant coaches, who often handle recruiting duties for schools, provide access to players and plausible deniability for head coaches.
At the press conference announcing the charges, Joon Kim, the acting U.S. attorney in Manhattan, went so far as to encourage participants in sports bribery to rat themselves out. "Better for you to be calling us, than for us to be calling you," he said.
Thousands in Bribes
Staring in 2015, the government began an investigation that relied on a confidential witness identified as Louis Martin Blazer III, who secretly recorded conversations with many of the defendants and brokered payments in front of federal investigators posing as his business partners, according to the complaint. Blazer, identified throughout the court papers as CW-1, ran a "professional services advisory firm" based in Pittsburgh that catered to professional athletes, some of whom he'd been prosecuted for defrauding.
Blazer didn't return messages left at his home and office seeking comment.
Pittsburgh Money Manager Identified as Informant in NCAA Probe
In the spring of 2015, Blazer was introduced to Christian Dawkins, an adviser to athletes, by Rashan Michel, who owns a company that sells bespoke suits to athletes. They arranged to meet with Lamont Evans, then an assistant coach at the University of South Carolina, at a restaurant near the Columbia, S.C., campus on March 3, 2016.
A financial adviser named Munish Sood also attended the meeting. At one point, Dawkins told Sood that his banking ties added "legitimacy" to their plan, according to the complaint. Sood agreed, saying that "In this business, all you have is trust."
Sood and Blazer allegedly gave $22,000 in bribes to Evans in exchange for steering athletes and their families to them once they turned pro. Evans joined the coaching staff at Oklahoma State University in 2016, where he allegedly continued to receive illegal payments.
A lawyer for Dawkins, who was charged, declined to comment. Sood's lawyer and attorneys for other defendants didn't return calls seeking comment. Evans was suspended Tuesday by Oklahoma State, which said in a statement that it "takes seriously the high standards of conduct expected in our athletic department and does not tolerate any deviation from those standards."
"Player-10"
The deal to woo Bowen to Louisville was allegedly hatched in May 2017. Dawkins, Gatto, Sood and others, including at least one unnamed coach from Louisville, agreed to funnel $100,000 from Adidas to Bowen's family in four installments. On June 3, Bowen committed to play for the Cardinals.
Bowen's name doesn't appear in the complaint, but several details suggest he is "Player-10,'' who is described as an All-American high school basketball player who committed to attend Louisville ("University-6") "on or about June 3" of this year and that press accounts of his decision called it a "surprise commitment" that came "out of nowhere," and as a "late recruiting coup."
Brian Bowen Jr., known as "Tugs," was the only Louisville freshman on the 2017 McDonald's All-American High School basketball team. On June 3, he announced his intention to attend join the Cardinals. A story on CBS Sports the next day called the decision a "surprise commitment" that came "out of nowhere." Sports Illustrated later called it a "late recruiting coup."
Bowen and his family are not defendants in the case and haven't been accused of wrongdoing. Bowen didn't reply to attempts to reach him via email and social media. Calls to a number listed for his father returned a busy signal.
The Business Model of College Athletics Is Broken: QuickTake
According to the complaint, there were problems with the payments. Merl Code, who worked with Adidas on high school and college basketball programs, said when he submitted an invoice, Adidas balked because it didn't have proper paperwork, delaying the payments for several weeks.
An Adidas spokeswoman said they weren't aware of the alleged misconduct and were cooperating with authorities.
As Bowen's father got anxious, the undercover agent fronted the initial $25,000 payment in cash, according to the complaint. Code, who was also charged, couldn't be reached for comment.
"You guys are being introduced to … how stuff happens with kids and getting into particular schools," Code told Sood and one of the undercover agents, according to the complaint. "This is kind of one of those instances where we needed to step up and help one of our flagship schools in (Louisville) you know, secure a five-star caliber kid."
Hoop Profits
In recent years, the NCAA has faced increasing pressure to let players share in the profits generated by college sports. The NCAA sold the rights to the men's basketball tournament to Turner and CBS for $10.8 billion over 14 years.
The seven schools tied to Tuesday's complaints include two of the country's most profitable basketball teams -- Louisville, which turned a $27.7 million profit in 2016, and Arizona, which made $10 million.
Schools also get paid by apparel companies for the right to outfit the players. In August, Louisville announced a 10-year extension of its contract with Adidas, which calls for the company to pay $160 million to the university. The new deal replaced a previous extension from just three years earlier and doubled Adidas's payments to the university.
In Response to NCAA Scandal, Nike Says It Opposes Manipulation
That money trickles down to the coaches. In 2015, Louisville signed head coach Rick Pitino to a 10-year contract extension worth nearly $51 million in salary. (Adidas also pays Pitino an undisclosed amount under a separate agreement.)
The market for players exists only in the shadows. An informal network of "runners" -- a term for middlemen that's so common the NCAA uses it in its rule book -- broker exchanges between coaches, players, agents, and apparel companies.
The sport's long history of scandal and recruiting infractions includes $1,000 payments sent to parents via express mail, shoe boxes full of cash and hundreds of thousands of dollars in loans to players, in addition to other inducements. In June, Louisville's Pitino was suspended for five games over revelations that a member of his staff had provided strippers and prostitutes to players and recruits.
In 2016, the Sports Industry Research Center at Temple University released a report on 554 major infractions at Division 1 schools from 1953 to 2014. Nearly 83 percent of cases, the report said, involved men's basketball or football, with recruiting inducements and impermissible benefits among the most common infractions.
"If the NCAA provided college athletes the ability to control their rights, there wouldn't be a need for these middlemen siphoning," said Warren Zola, adjunct professor of sports law at Boston College. "It could all be above-board.''
— With assistance by David Joachim, Bob Van Voris, Christian Berthelsen, Scott Soshnick, and Neil Weinberg
Before it's here, it's on the Bloomberg Terminal.
LEARN MORE