Central Bank Stimulus Alone Can't Punch Up Wage Growth, IMF Says
By
Weak productivity, shift to part-time work are culprits: IMF

Rich economies have undergone deep structural changes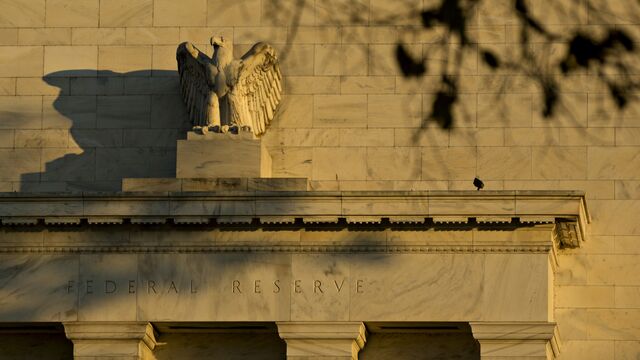 Weak productivity growth and a shift to part-time work are key forces behind the sluggish wage gains across the developed world since the Great Recession, potentially limiting the ability of central banks to boost pay with low interest rates, the IMF said.
Nominal wage growth in most advanced economies remains "markedly" lower than levels before the 2008-2009 recession, the International Monetary Fund said Wednesday in a study to be included in next month's World Economic Outlook, a puzzle that policy makers are trying to solve.
Conventional measures of job-market slack such as the unemployment rate explain most of the wage slowdown in countries where joblessness remains above its pre-recession levels, the IMF said. With no shortage of job seekers, employers aren't feeling pressure to raise wages.
In economies where the unemployment rate has fallen below the pre-recession average, the IMF found that low productivity growth was the main factor. But involuntary part-time employment also appears to be weighing on wage growth in those nations, "suggesting greater slack in the labor market than captured by headline unemployment rates," according to the Washington-based fund.
"While accommodative policies can help lift demand and lower headline unemployment rates, wage growth may continue to remain subdued until involuntary part-time employment diminishes or trend productivity growth picks up," the IMF said. "Assessing the true degree of slack beyond measured headline unemployment rates will be important when determining the appropriate pace of exit from accommodative monetary policies."
The IMF study highlights the dilemma faced by central banks such as the Federal Reserve and European Central Bank as they debate how quickly to raise interest rates. Textbook economic theory predicts inflation will pick up when the job market overheats. But the IMF's research implies that point may be further off than the traditional relationship suggests, reducing the urgency for central banks to increase borrowing rates.
'Possible Disconnect'
"Recent labor market developments in advanced economies point to a possible disconnect between unemployment and wages," the IMF said.
U.S. unemployment has fallen to 4.4 percent from a recession-era peak of nearly 10 percent. Still, inflation has been running below the Fed's 2 percent target for much of the past five years, due partly to lackluster wage growth. The Fed, which tries to maximize employment and contain inflation, said last week it will continue raising rates at a "gradual" pace.
The IMF suggests that central banks alone may not be able to reinvigorate wage growth. Advanced-economy job markets have undergone deep structural changes over the last decade, with more people working part-time involuntarily or on temporary contracts, and employees working fewer hours, according to the report. Automation also appears to have played a small factor in subdued wage gains.
"Policy makers may therefore need to enhance efforts to address the vulnerabilities that part-time workers face," with possible initiatives including improving education and broadening minimum-wage coverage to include part-timers, the IMF said.
— With assistance by Jeanna Smialek
Before it's here, it's on the Bloomberg Terminal.
LEARN MORE