Trump Says NFL Feud Didn't Distract Him From Puerto Rico Response
By and
'All I do is work,' Trump says in defending disaster response

President spars with NFL as island reels from hurricane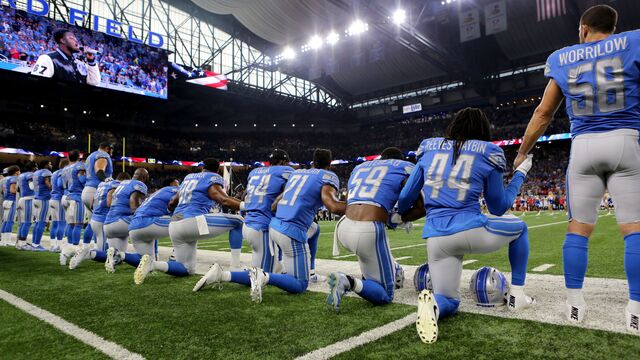 President Donald Trump defended his attacks on football players who have knelt during the national anthem and said his dispute with the NFL didn't distract him from responding to hurricane damage in Puerto Rico.
"I wasn't preoccupied with the NFL," Trump said during a joint news conference Tuesday at the White House with Spain's Prime Minister Mariano Rajoy. "The NFL situation is a very important situation. I have plenty of time on my hands. All I do is work. And to be honest that's a very important function of working. It's called respect for our country."
Hours earlier, Trump issued a call on Twitter for the National Football League to change its rules to prohibit players from kneeling during the playing of the national anthem. Meanwhile, he has come under increasing criticism for an unfolding humanitarian disaster in Puerto Rico, which is without electricity or sufficient supplies of food and water six days after Hurricane Maria struck the U.S. territory.
'Desperate' Citizens
"It is impossible to overstate the seriousness of the situation on the island," Senate Democratic leader Chuck Schumer said on Tuesday. He said he had spoken with Puerto Rico's governor, Ricardo Rossello, and that the territory needs 200 more generators and additional security, power lines and workers, medicine and other resources.
"Mr. President, these are American citizens," he said. "They desperately need our help."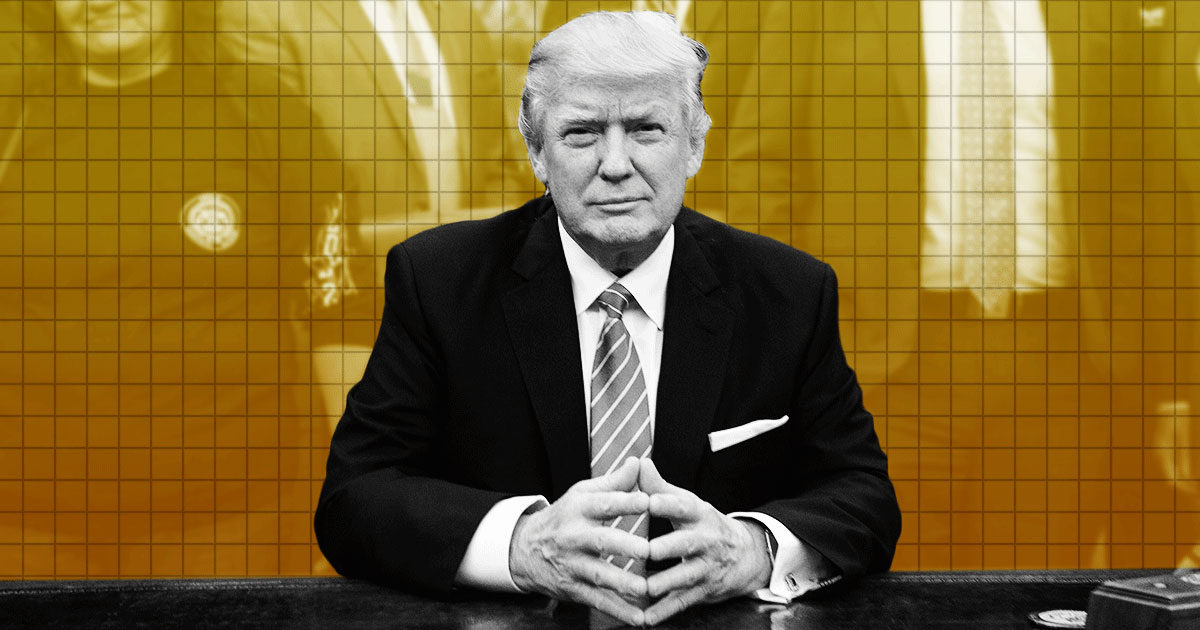 Most of the island is cut off from communication, without phone service or Internet access. Amid Puerto Rico's hottest season of the year, virtually no one has air conditioning. A nursing home in San Juan made desperate pleas for diesel as its power generator ran low while elsewhere in the city children wearing nothing but diapers camped out on balconies to stay cool.
At the San Juan airport Tuesday, there were signs of exodus. People waiting for standby flights have been camped out for days. One mother with two infants in car-seat carriers broke into tears, while desperate tourists took out smartphones to film video and demand answers on why there wasn't water and other provisions, outside of the expensive airport shops.
Long Recovery
The acting Homeland Security secretary, Elaine Duke, briefed reporters at the White House on the administration's efforts, saying that "the response today has been phenomenal." The federal government is assisting with search and rescue and restoring ports, hospitals and airports, she said. She added that the administration is "dramatically increasing the federal footprint" in the Puerto Rico relief operation.
"Full recovery on the islands will be long," she said.
Brock Long, administrator of the Federal Emergency Management Agency, said 16 U.S. Coast Guard and Defense Department ships are operating in the area and another 10 ships and barges are on the way. He said "thousands of soldiers" will be assisting with relief efforts within 48 hours.
The U.S. president last Friday set off a controversy over race relations, freedom of speech and the role of sports in politics when he said at a rally in Alabama that players who kneel during the national anthem to protest police brutality should be fired. He punctuated his view by declaring, "Get that son of a bitch off the field!"
Weekend Tweets
Over the weekend, he tweeted repeatedly about the NFL controversy but not once about Puerto Rico.
"Texas & Florida are doing great but Puerto Rico, which was already suffering from broken infrastructure & massive debt, is in deep trouble," he said on Monday, the first tweet to mention the territory since Sept. 21, the day after the storm struck.
Trump later insisted his NFL comments have "nothing to do with race," although a majority of the players who would be affected are black, while most team owners are white.
Team Owners Critical
His criticism prompted solidarity among professional athletes and team owners. Longtime Trump ally Robert Kraft, owner of the New England Patriots, said he is "deeply disappointed" in the president. Basketball's LeBron James called Trump a "bum." Trump and several of his advisers believe that despite those expressions, many American sports fans agree with the president about expected gestures of patriotism by players at events.
Still, the president's approach also disappointed many fellow Republicans because it came so soon after his divisive approach to the violence in Charlottesville, Virginia. Trump said at the time that there were  "very fine people" protesting the removal of Confederate statues at a demonstration that included white supremacists.
The president's focus on the NFL players' protests has overshadowed legislative pushes to cut taxes and repeal former President Barack Obama's health care policy, the Affordable Care Act. Trump faces criticism that the time he has spent focused on kneeling football players could better have been spent rallying volunteers and donations for Puerto Rico.
Trump said that Puerto Rico and the U.S. Virgin Islands have "been devastated, absolutely devastated, by Hurricane Maria, and we're doing everything in our power to help the hard-hit people of both places."
"A massive effort is underway," he said. Rossello had complimented the federal response, Trump said.
He described the island's recovery as more difficult than in Texas or Florida, hit by hurricanes Harvey and Irma, respectively.
"You can't just drive your trucks there from other states," Trump said, noting that Puerto Rico is an island.
— With assistance by Justin Sink, Jonathan Levin, and Naureen S Malik
Before it's here, it's on the Bloomberg Terminal.
LEARN MORE