Spain's Rajoy Meets Trump as Catalans Vow to Hold Illegal Vote
By
Rebel region plans referendum on independence for Oct. 1

International community has shunned Catalan calls for support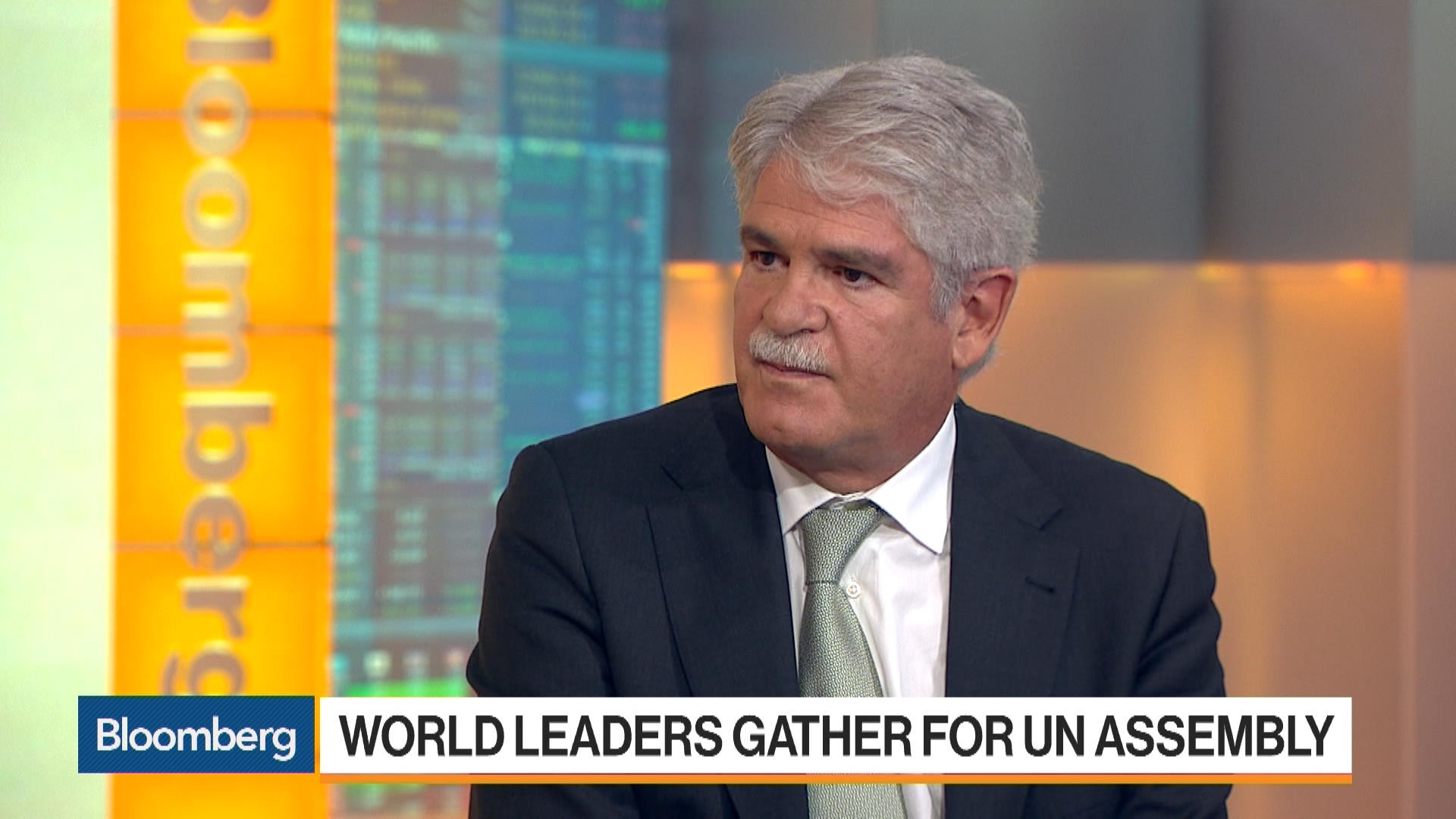 Spanish Prime Minister Mariano Rajoy will meet U.S. President Donald Trump in Washington Tuesday while his team back in Madrid attempts to turn the screws on a secessionist push in the nation's largest economic region.
Spain's premier will visit the White House five days before Catalonia's regional government tries to open ballot stations for an illegal up-down vote on independence, in the biggest challenge to the country's constitution in more than three decades. U.S. companies including Procter & Gamble Co. and DowDuPont Inc. are among the largest foreign investors in Spain and have operations in Catalonia.
Rajoy is scheduled to hold a joint press conference with the U.S. leader at 1:45 p.m. eastern time, followed by a working lunch between the two delegations. Among the topics for discussion are Spain's role in the core of the European Union and its commitment to NATO as Trump pushes for European partners to increase their defense expenditure to at least 2 percent of yearly output. Catalonia is not on the agenda, a Spanish official said.
All the same, Spanish Defense Minister Maria Dolores de Cospedal said at a briefing in Washington that she'd been informed by her U.S. counterpart James Mattis on Sunday that the Trump administration backs her government's handling of the Catalonia situation.
Playing Catch-Up
Rajoy has taken extraordinary measures to respond this month to the secessionist movement, including taking control of the regional government's coffers. His administration also sent civil guards and national police to enforce judges' orders to confiscate and arrest top activists and politicians organizing the vote.
Catalan President Carles Puigdemont is increasing his efforts to win support from international institutions and foreign governments, though he's so far had no public success.
"The Trump-Rajoy handshake photo is more than anything else a strong message to some countries that may have been considering showing support to Catalan separatists," said Veronica Fumanal, a political communication expert, who has advised the current opposition leader Pedro Sanchez. "It could help the central government to catch up with the Catalans' long-term effort to explain their views in the international arena."
Rajoy's visit with the leader of the world largest economy could boost his support among voters who want to see a strong leader capable of cracking down on separatists, said Narciso Michavila, the chairman of polling company GAD3, who estimated that the prime minister's support may now be higher than the 31.5 percent registered in the latest published poll for the daily ABC. That came before Rajoy seized control of Catalan finances.
Before it's here, it's on the Bloomberg Terminal.
LEARN MORE