Schaeuble's Finance Post Is Put in Play as Merkel Weighs Coalitions
By , , and
Chancellor allies suggest he'd be good as parliament president

German coalition speculation hits stride two days after vote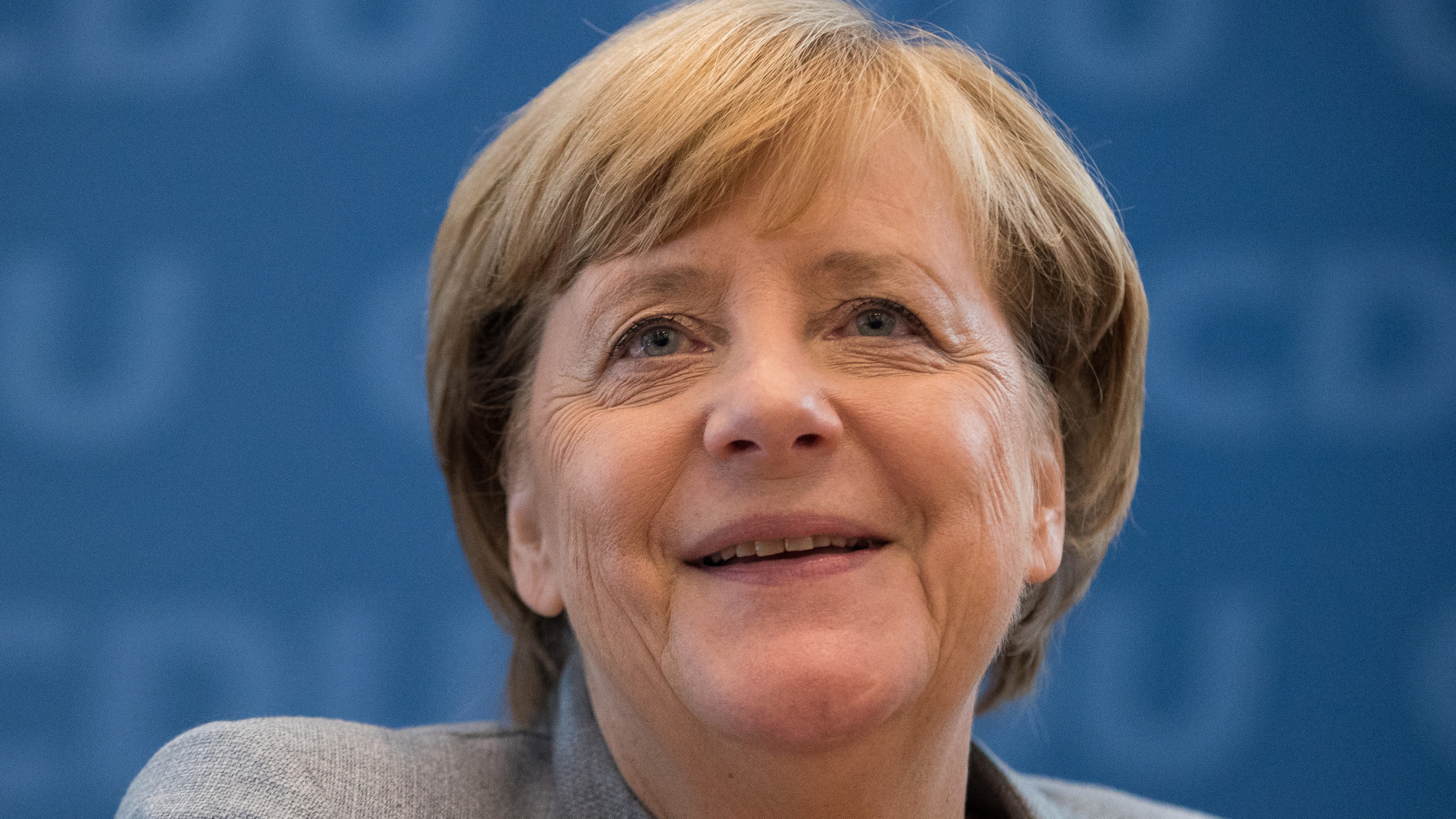 German Finance Minister Wolfgang Schaeuble was proposed for a new post by Chancellor Angela Merkel's political allies, adding to her complex task of forming a new government with diminished support for her party.
Bavaria's ruling party suggested on Tuesday that Schaeuble would make a good president of the German parliament, feeding speculation about who will end up with the euro area's dominant finance post after Merkel won a fourth term in Sunday's election. The next government could have both the Free Democrats and Greens as junior partners, either of whom could claim the ministry.
While Schaeuble and Merkel haven't tipped their hand, the arrival of the far-right Alternative for Germany in the lower house, or Bundestag, has prompted calls that a senior establishment politician be nominated to preside over the chamber. Schaeuble, 75, is Germany's longest-serving lawmaker and de-facto elder statesman.

"Bundestag presidents are always prominent personalities and prominent parliamentarians -- and Wolfgang Schaeuble is a prominent personality and a prominent parliamentarian," acting Transportation Minister Alexander Dobrindt, a member of Bavaria's Christian Social Union, told reporters in Berlin.
Guenther Oettinger, the European Union's budget commissioner and a member of Merkel's Christian Democratic Union, told the Stuttgarter Nachrichten newspaper that Schaeuble would be the "ideal candidate" for the job.
To read about Merkel's support for Schaeuble, click here.
Under Germany's constitution, the new Bundestag has to convene by Oct. 24, at which point lawmakers elect a president of the house. If the new government isn't in place by then, Merkel probably would be loath to rule Schaeuble out of her cabinet in the middle of coalition negotiations.
The influential finance minister's post may well turn out to be contested in talks between Merkel's bloc and her potential coalition partners. In an interview with the Mittelbadische Presse newspaper this week, Schaeuble said he isn't worrying about his future so soon after the election.
Coalition Contours
As the contours of coalition bargaining took shape, Bavarian Premier Horst Seehofer softened his demand for a cap on migration, a flashpoint between him and Merkel, who heads the Christian Democratic Union. After spending much of the last two years seeking an upper limit against Merkel's opposition, the CSU chairman signaled potential room for compromise on a matter that's divided the two sister parties.
"This is not only about the migration cap," Seehofer told reporters on Tuesday. "Rather this is about a thorough set of rules for limiting the number of refugees."

The Greens, who would be the smallest partner in a coalition with Merkel and the FDP, are ready to "talk very, very seriously" with the other parties, parliamentary caucus chief Anton Hofreiter told reporters. The environment, European Union reform and equality are Green priorities, he said.
The Social Democrats headed by Martin Schulz, Merkel's defeated challenger, reiterated that they plan to lead the opposition to a fourth-term Merkel government after posting their worst result since World War II on Sunday.
Outgoing SPD caucus leader Thomas Oppermann said Merkel has a "great responsibility" to forge a multi-party government, interpreting the election as a rejection of the "grand coalition" between Merkel's CDU-CSU bloc and the SPD that governed Germany for the last four years.
Before it's here, it's on the Bloomberg Terminal.
LEARN MORE