business
Ken Griffin, Patti Smith Swap Tax-Reform Ideas at Opera Gala
By
John Cryan, Joseph Baratta also attend Met Opera opening night

Gala raises about $4.9 million with new production of 'Norma'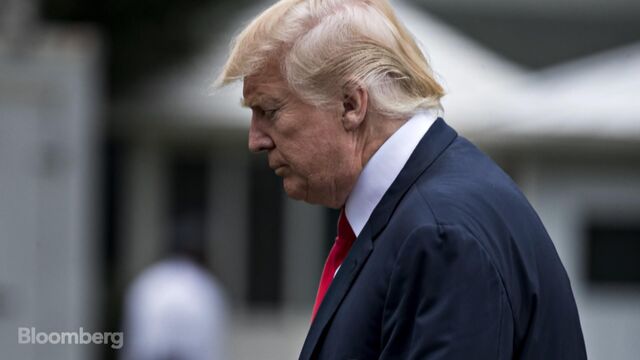 Half-way through the cocktail hour at the Metropolitan Opera's opening night, Deutsche Bank Chief Executive John Cryan said he hadn't yet talked about the election results in Germany or tax rates. As corporate chair, he had clients to greet, an opera to watch, a supper to speak at (after remarks by Mayor Bill De Blasio) -- and a workday starting at 5 a.m.
"I used to go the opera more," he said. "This job has been a little constraining."
Some others, though, had a bit more time to chew on matters of tax reform.

Ken Griffin, standing outside a red-velvet parterre box, said he'd like to see a corporate tax rate "still higher" than 20 percent. In June -- when President Trump was talking of shrinking the 35 percent corporate tax rate to 15 percent -- Griffin said dramatic cuts were unrealistic given the country's deficits.

Rocker and wordsmith Patti Smith took a question on tax reform in front of a plate of seared poussin at the post-performance supper tent.
"I have a million ideas, but one of them is there should be tax reform for people who have challenged children," Smith said. "Children with autism and other challenges are expensive."


Mike Blumenthal, Treasury secretary under former President Jimmy Carter, said he's skeptical of a tax overhaul during Donald Trump's presidency because he's seen little preparation or bilateral support. "There is no plan, it's just talk," Blumenthal said. "There will be no reform. There will be at best limited reduction in rates." He'd advocate for "more progressivity" with lower taxes for health and education workers.
Joe Neubauer, who as the former head of Aramark oversaw a workforce of 250,000, said he'd like tax credits for hiring the unemployed and low-skilled, and for training them. Neubauer, now the chairman of the University of Chicago and the Barnes Foundation and husband of a Met Opera board member, expressed concern about philanthropy.
"Don't eliminate the charitable deduction," Neubauer said. "Just to talk about it is a problem because it creates uncertainty and uncertainty is terrible."

The Met raised about $4.9 million and drew raves for the new production of Bellini's "Norma," from the sets -- with a forest and the lush velvety blue interior of a yurt -- to the singing of Sondra Radvanovsky and Joyce DiDonato. They play Druids entangled with a Roman, and a human sacrifice is in the offing.
"This makes 'Romeo and Juliet' look like a comedy," Deutsche Bank's John Eydenberg said to Blackstone Group's Joseph Baratta.

For Met Opera Chair Ann Ziff, the opera did for her what she had hoped: It let her put the world aside for a few hours. "As soon as I leave the building, and the party's over, I have to think about it again," she said.
(
Updates amount raised in 10th paragraph.
)
Before it's here, it's on the Bloomberg Terminal.
LEARN MORE