Century Bond Fanfare Dims as Europe May Be Slow to Mimic Austria
By
Liquidity concerns, lack of demand and legal issues block path

Some countries require a change in legislation to proceed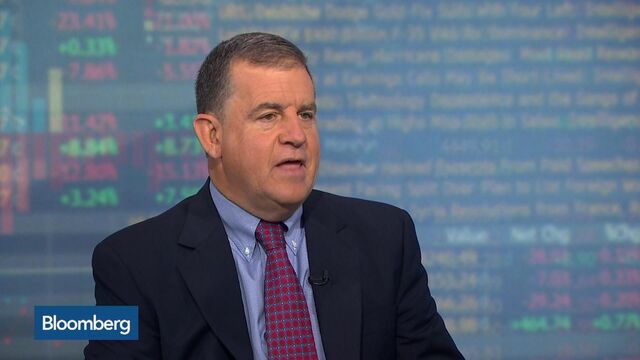 Austria may have successfully sold a 100-year bond as recently as this month, but other European countries may be slow to follow suit.
Concerns over demand, liquidity as well as legal restrictions are stopping fellow euro-area countries from issuing ultra-long maturity debt, state treasurers say. Belgium and Ireland have issued 100-year debt on a private placement, but those countries are unlikely to bring them to the market because of concerns over a likely steep increase in the coupons payable.
Here is where Europe stands on issuing century bonds, based on interviews with treasury officials:
Germany
Europe's biggest economy is pretty conservative when it comes to issuing bonds. It tends to stick to the two-, five-, 10-, and 30-year buckets, choosing not to issue anything longer

It has also never done a syndication -- whereby banks underwrite the bond and sell them on to investors -- which would be needed to issue debt with a high degree of duration risk

"On a long-term view, with the issuance of an ultra-long bond, you reduce the risks and uncertainties within your debt portfolio," Johannes Schlütz, spokesperson from the German finance agency, said. "On a short-term view you immediately increase your interest expenses – especially in comparison to short-term issuances"

Cites the 2 percentage point yield difference between two- and 30-year debt, equating to roughly 100 million euros more in interest expenses per year on 5 billion euros worth of issuance

May not make sense to increase the number of maturities when Germany isn't likely to expand amount of outstanding debt, though the nation doesn't need any change in law to issue longer-dated debt

Notes concerns over liquidity premium investors pay in 30-year sector

"We are not opportunistic and do follow a long-term and sustainable debt management strategy," he says

"If it is likely that the issuance of a certain new bond or a certain new maturity doesn't fulfill our demands by a very high degree, we prefer to put any further plannings on hold and to reconsider the issuance at a later date"
Belgium
"It's not something that's on the agenda now," Jean Deboutte, Manager of Strategy and Risk Management at the Belgian Debt Agency, said by phone from Brussels
"While the ultra-long yields are indeed very low, a 100-year maturity would still represent about a 50 basis-point pickup in yield versus a 30-year bond. That's not insignificant"

"I would expect a very tough debate here about launching a 100-year one. Personally, I'm not in favor"

There's indeed "some" demand to go beyond the 40-, 50-year maturities offered in syndications in recent years

EU3b 2066 bonds sold in 2016, EU3b 2057 bonds sold in Feb. 2017

"But it's a long way from 50 to 100 years."
U.K.
Published a response to a consultation on ultra-long bonds in 2012 that found there may be demand for gilts with maturities slightly longer than those currently in issue, such as 60-year bonds, but beyond that, demand would be much more limited
Government recognized that bonds over 50 years could offer cost-effective financing but demand would be uncertain, warranting a cautious approach
"The conclusions we reached in 2012 remain essentially the same today," said a spokesman from the Debt Management Office

"We look to issue gilts at maturities where there is clear evidence of sustained demand so that we can build up benchmark issues that are in excess of GBP20 billion"

"It's not clear that demand exists for 'super-long' gilts on a scale that would provide cost-effective financing for the U.K."
"We currently see little evidence of such large-scale market demand for a significant extension to the curve in the U.K., but we are in regular touch with market participants and keep the issue under review"
France
Agence France Trésor has expressed no intention so far to issue a 100-year bond, it says, though its website says it can currently issue up to 50 years

"Such operation was not included within the 2017 financing program published in December last year," the AFT said in a written response to questions

"For the future, AFT indicated that the capacity to ensure full liquidity on such a tenor would be an important element taken into consideration in the decision-making process"

Treasury insists all issues need to be liquid
Ireland
Country sold 100 million euros of its first century bond in March 2016 at 2.35 percent on a private placement via Goldman Sachs Group Inc. and Nomura Holdings Inc.
Similar to Belgium, concerns would likely surround whether there would be sufficient demand and liquidity for such long-dated debt on the market

When asked for further details, the Irish debt office declined to comment, saying it doesn't discuss future spending plans
Italy
Italy sold 5 billion euros of 50-year bonds in October last year at 2.85 percent -- a premium of 52 basis points above 2047 securities
That could make issuing a 100-year bond more challenging -- the premium may be too high

Finance ministry declined to comment
Portugal
Can't issue bonds with maturities of more than 50 years without a change in law, the nation's debt agency says in response to questions

Even if it did, concerns would probably center around whether it could drum up enough demand
— With assistance by Mark Deen, Rainer Buergin, Dara Doyle, Alessandra Migliaccio, Joao Lima, and John Martens
Before it's here, it's on the Bloomberg Terminal.
LEARN MORE