Merkel Pledges Stable Government After Map-Splintering Election
By and
Europe will play role in talks with potential coalition allies

Chancellor says will remain in contact with Social Democrats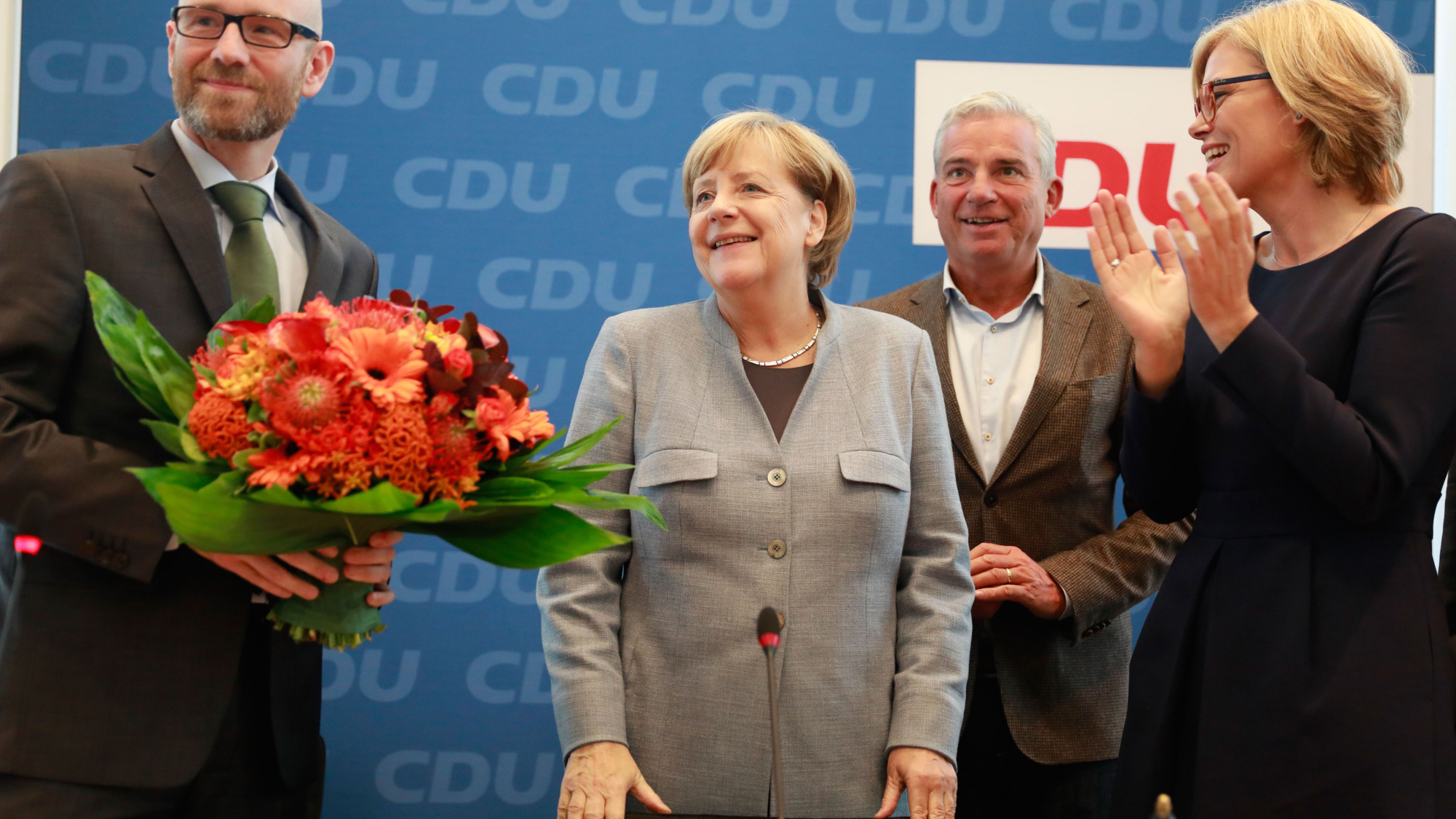 German Chancellor Angela Merkel signaled further euro-area integration is on hold as she embarks on difficult talks to form a new government, saying any proposals would have to be "sensible" and make Europe more competitive.
A day before French President Emmanuel Macron is scheduled to deliver a European policy speech, Merkel took stock of a German election result that left her party bloc with its lowest share of the vote since 1949. She said she'll reach out to the pro-market Free Democrats and the Green party, while expressing hope that her defeated main rival, the Social Democratic Party, might rethink its decision to end its four-year coalition with her.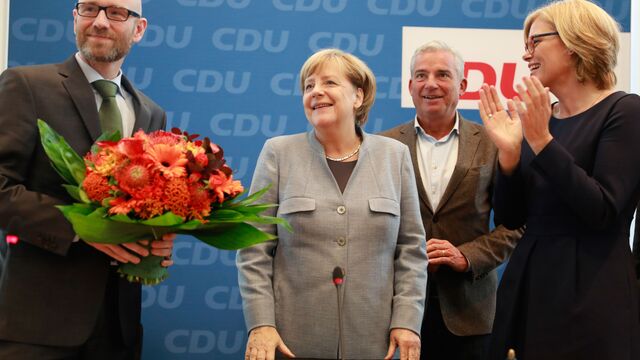 "All parties have a responsibility for forging a stable government," Merkel said at a news conference in Berlin on Monday. "I acknowledge the SPD's position, but we need to remain in contact. What's important is that we get a good, stable government."
Merkel said she expects to start exploratory talks with potential coalition partners before mid-October. After her Christian Democratic-led bloc and the Social Democrats both fell to historic lows on Sunday in an election that splintered the political map, Merkel came out against a repeat election saying it wouldn't reflect the will of voters.

Merkel said Europe's future will be a topic in coalition talks, including with the FDP, though the policy choices would depend on which parties are part of the next government.
"We can do with more Europe, but it needs to lead to more competitiveness, more jobs, more clout for the European Union," she said. "Today isn't the day to say what will work and what won't."
Before it's here, it's on the Bloomberg Terminal.
LEARN MORE