Rand Paul Seeks Changes to Obamacare Repeal That Could Kill It
By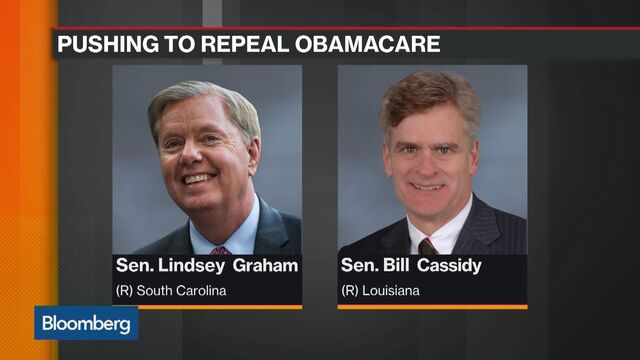 Republican Senator Rand Paul said the latest version of the Republican measure isn't enough to change his mind but the revisions he wants are significant enough that they would likely cause moderates to flee the bill.
The Tea Party-backed Kentuckian says there's too much spending in a proposal by Republicans Lindsey Graham of South Carolina and Bill Cassidy of Louisiana -- and calls for a "significant reassessment of this trillion-dollar spending regime." The Graham-Cassidy measure takes federal health spending under Obamacare and Medicaid and provides grants to states.
Paul's demand for drastic spending cuts reflects the challenge to GOP leaders, who are being whip-sawed between conservatives who are holding out support and moderates who have raised concerns about cuts to Medicaid. There are 52 GOP senators and, for the measure to pass, the party can only lose two Republican votes under special procedures that expire Sept. 30. Arizona Republican John McCain is opposing the bill, and Senator Susan Collins of Maine says she's leaving heavily against it. Democrats oppose the measure.
Before it's here, it's on the Bloomberg Terminal.
LEARN MORE