Boris Johnson Sticks to the Brexit Script in Trip to Prague
By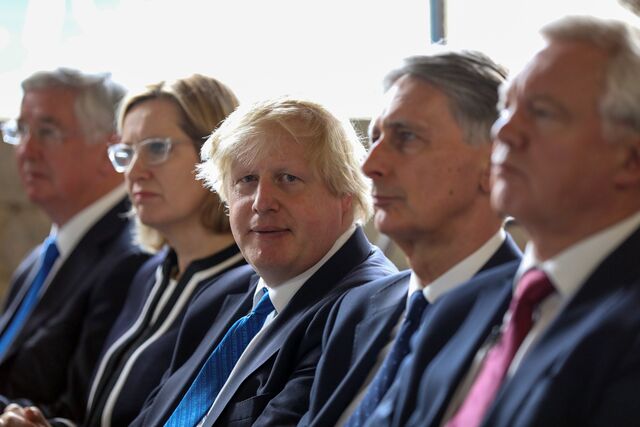 U.K. Foreign Secretary Boris Johnson was on his best behavior on a trip to Prague following a weekend of news reports that suggested he was ill at ease with his boss's Brexit policy.
Speaking in the Czech capital, he reiterated Prime Minister Theresa May's promise that U.K. will continue to honor all existing European Union rules during the two-year transition period. At the weekend, the Telegraph said her top diplomat had demanded a series of assurances and wanted Britain to be able to sign trade deals during the transition period.
No equivocation came to light during a news conference with his Czech counterpart near the medieval Prague Castle. "The prime minister made very clear in Florence that during the transition the existing rules and regulations are to apply, so that's pretty clear," Johnson said.
Reacting to the Czech minister's concern that two years may not be long enough for the negotiations to conclude, he said "I think we can do it comfortably in two years."
Boris, as he's known back home, has been an unreliable ally to May. A week ago, Johnson had dangled the prospect of resigning after publishing a 4,200-word manifesto on Brexit that challenged May's thinking just as she was getting ready to deliver her big Florence speech.
Before it's here, it's on the Bloomberg Terminal.
LEARN MORE