Mnuchin Defends Use of Military Plane, Says Needed Secure Line
By and
Treasury secretary flew government jet from New York to DC

Mnuchin says he's 'comfortable' about review of the flight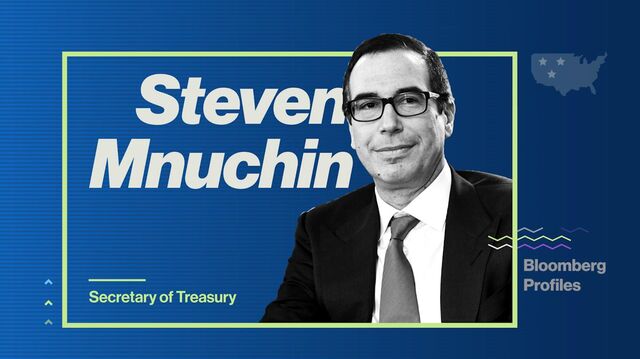 Treasury Secretary Steve Mnuchin defended the use of a military plane to make the short hop from New York to Washington in August, saying he needed to make a secure call during the flight.
"There are times when I need secure communications to be in touch with the president and the National Security Council,'' Mnuchin said on ABC's "This Week" program on Sunday. "I had a secure call that day that was critical and set up and needed to be done at that time, and that's why I used the plane."
ABC reported Friday that Mnuchin flew a government jet to Washington on Aug. 15, shortly after appearing alongside President Donald Trump at Trump Tower during the press conference when the president blamed "both sides" for the violence at a white-nationalist rally in Charlottesville, Virginia.
Treasury investigators are reviewing the former Goldman Sachs banker's flight, which cost taxpayers some $25,000, along with two other requests made by Mnuchin to use government planes, including one for his honeymoon, according to ABC.
Mnuchin disputed the $25,000 per-hour cost. He said the Treasury Department's inspector general is reviewing his travel and that he looks forward to that review.
"I'm comfortable, and we've had our legal counsel review everything," Mnuchin said. "But if there's suggestions, we'll follow it."
The review of Mnuchin's travel comes amid similar scrutiny of Health and Human Services Secretary Tom Price. Politico reported Thursday that the former Georgia representative took at least 24 flights on private charter planes since early May. Price's flights exceeded $300,000 in taxpayer expense, according to Politico.
Price said Saturday on Fox News that he'll stop using chartered jets until the HHS inspector general completes a formal review. "The optics in some of this doesn't look good," Price said.
Before it's here, it's on the Bloomberg Terminal.
LEARN MORE