CBS, Fox Airing National Anthem Live Ahead of NFL Games Sunday
By
Trump called for team owners to fire players who protest

Usually the networks go to commercial during the anthem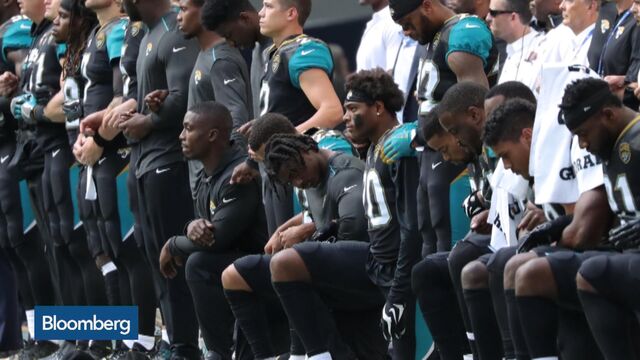 After President Trump's sharp comments about National Football League players who kneel during the Star-Spangled Banner before games, CBS and Fox are airing the national anthem performances live as part of their NFL broadcasts today.
Usually the networks go to commercials during the anthems, but the pre-game ceremonies have taken on new importance. Trump has repeatedly over the weekend called for players who kneel to be fired and for fans to boycott the league, sentiments that were echoed by Treasury Secretary Steven Mnuchin. "They have the right to have their First Amendment off the field," Mnuchin said on ABC's "This Week" program.
Before it's here, it's on the Bloomberg Terminal.
LEARN MORE