Your Evening Briefing
Here are today's top stories.
By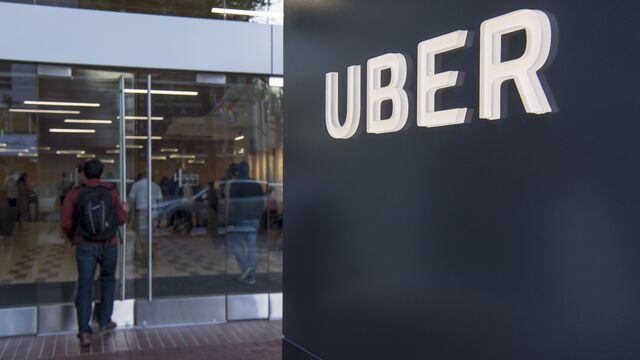 Want to receive this post in your inbox every afternoon? Sign up here.
Good afternoon. London is one of Uber's largest and most lucrative markets, with 40,000 drivers and 3.5 million people who use the app once every 90 days. But that number may soon be reduced to zero. The company's license was revoked in the city, but Uber won't go down without a fight.
If you're more concerned with driving yourself around, behold the Aston Martin's new $2.6 million Valkyrie hypercar. It's so precisely tuned that future owners have to be sized to sit in it. —Megan Hess
Uber's license to operate in London was revoked. The city's regulator, Transport for London, said it denied the license because Uber's "approach and conduct demonstrate a lack of corporate responsibility." Its license will expire on Sept. 30, although the company has 21 days to appeal—which it intends to do—and can carry on operating during the appeal process. The move is a win for taxis, but maybe not so much for customers.
John McCain won't support the Graham-Cassidy bill. The Arizona senator said he can't "in good conscience" vote for the GOP's last-ditch effort to repeal and replace Obamacare. McCain cast a deciding vote against the last Republican plan, which failed in July. GOP Senators Susan Collins and Lisa Murkowski also broke party lines and voted against that measure. The Brookings Institution, a nonprofit think-tank, estimated at least 21 million would lose coverage under the Graham-Cassidy bill.
A new plan for Brexit. U.K. Prime Minister Theresa May laid out her most detailed blueprint yet for a Brexit deal as she looked to break the deadlock in talks with the European Union. In a speech Friday, she called for a transitional phase lasting around two years to create clarity for businesses and citizens.
"Madman" Kim. North Korea struck back at President Donald Trump's threats to destroy it, with Kim Jong Un warning of the "highest level of hard-line countermeasure in history." Kim's foreign minister suggested that could include testing a hydrogen bomb in the Pacific Ocean. Trump responded Friday on Twitter, calling the North Korean leader a "madman who doesn't mind starving or killing his people."
Trump's travel ban decision could set off a new wave of turmoil. The president hinted he might broaden the initial ban, which is set to expire on Sunday, in his response to a terrorist attack in London last week. That would reopen controversy over an action that provoked sharp criticism from prominent corporate leaders, multiple court challenges, and internal strife within the White House.
A Trump-loving lawyer won't stop suing Fox News. When a discrimination suit is filed against Fox, chances are Douglas Wigdor is behind it. He spends his days dredging actionable claims from the allegations against the network, which is a potentially a lucrative business. Wigdor is perhaps an anomaly among New York plaintiffs' attorneys: a white, male, Republican Trump supporter.
A first look at the $2.6 million Aston Martin Valkyrie hypercar. The latest entry in the exclusive club of automobiles known as hypercars was developed in collaboration with Red Bull Racing. It's a hybrid race car for the street, a carbon fiber rocket powered by an astounding 1,000-plus-­horsepower V-12 engine that's assisted by an electric motor. The first of the highly personalized cars won't be delivered to owners until 2019, but they're already sold out.
Before it's here, it's on the Bloomberg Terminal.
LEARN MORE