What Wall Street's Saying About Apple's New Products on Store Shelves
By
Most analysts still optimistic despite lackluster reviews

Price targets on shares are as high as $208, a 36% rise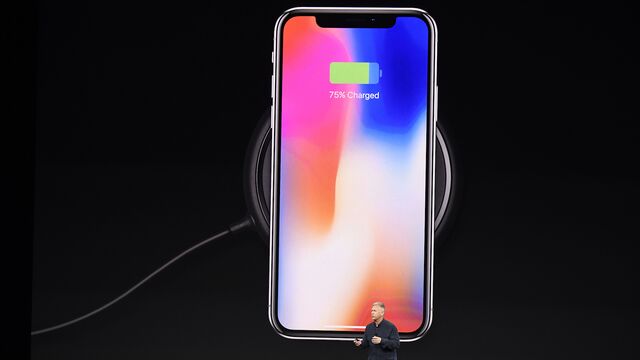 The launch was highly anticipated, but the reviews so far are lackluster for Apple Inc.'s new gadgets.
This isn't the first time Apple has received less-than-stellar feedback, but reviewers seem to be particularly disappointed this time around. Each product was docked for specific functional flaws, ranging from the iPhone 8's middling design to Apple Watch Series 3 issues with wireless connectivity, and quality problems with the Apple TV 4K's video output. Apple shares fell 0.6 percent to $152.45 at 8:37 a.m.
However, Wall Street seems to be holding out hope that the company will meet the price targets it has set for the stock over the next 12 months, which are as high as $208 a share, a 36 percent upside from yesterday's close. Most of them are citing either customer loyalty or the higher asking price as reasons that Apple will still hit targets, such as sales and revenue, in coming quarters.  Here's a quick wrap:
Loup Ventures Management LLC, Gene Munster
"Survey suggests better-than-expected demand for iPhone X and iPhone 8, but lines will be shorter tomorrow. This week we surveyed 388 consumers in the U.S. across all demographics and found that of those planning to buy an iPhone in the next year, 25 percent plan on purchasing an iPhone X and 39 percent and iPhone 8 and 8 Plus. We are modeling for iPhone X to be 20 percent of units over the next year, and iPhone 8 and 8 Plus to be 25 percent of units over the next year. Said another way, the survey suggested 64 percent of iPhones in the next year will be either the iPhone X, iPhone 8, or 8 Plus, compared to our current model of 45 percent. While we are encouraged by this survey, we are keeping our iPhone mix estimates unchanged to err on the side of conservatism."
Citigroup Inc., Jim Suva
"Overall Conclusion: Customers are likely waiting for iPhone X. We note the much anticipated iPhone X is not expected to be available until November 3rd with pre-orders a week prior so we are not surprised that current ship times are quicker and lines shorter than prior launches, as we believe users will wait to compare to iPhone X before making
a final purchase."
Piper Jaffray Co., Michael Olson
"Any weakness for early Sales of iPhone 8 could be a case of 'short-term pain for long-term gain'. We moved 500,000 iPhone units from September 2017 into December 2017 & March 2018 as potential buyers may wait for iPhone X. It's noteworthy that a mix shift towards iPhone X, even to the detriment of near-term iPhone 8 units, is positive for Apple."
Morgan Stanley, Katy Huberty
"The key takeaway from Apple's recent product launch is average selling price uplift across the product line. An aspirational brand, high customer loyalty, and weaker U.S. dollar allow Apple to increase prices without hurting demand, pushing fiscal year 2018 earnings per share 7 percent higher to $12.60 and price target to $194, from $182."
— With assistance by Mark Gurman
Before it's here, it's on the Bloomberg Terminal.
LEARN MORE