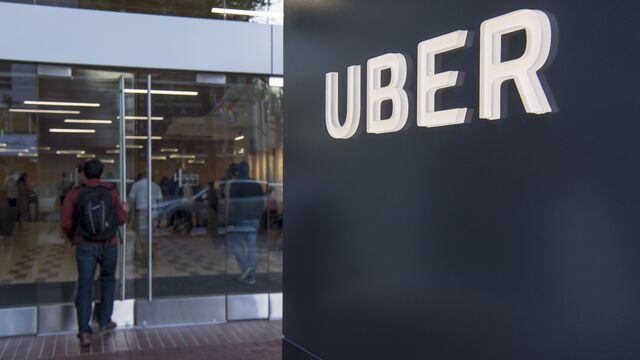 The startling news that London's transportation regulator would pull Uber Technologies Inc.'s license was more the start of a process than the end. The company said it would appeal the decision, an avenue known in the U.K. as a judicial review. Supporters hail the ride-sharing company's safety and affordability, while Uber points to the flexibility it provides for 40,000 drivers. Critics, including the city's traditional black-cab taxis, say Uber deliberately circumvents local regulations. The debate could influence other governments around the world that are trying to implement new policies for the gig economy. It's also being closely watched by rivals moving in on Uber's largest European market.
1. Can I still use Uber in London?
Yes. The U.K. regulator announced Sept. 22 that it would let Uber's license expire at the end of September, but the company has been allowed to continue to operate during an appeal process. There are months of appeals, at least, ahead.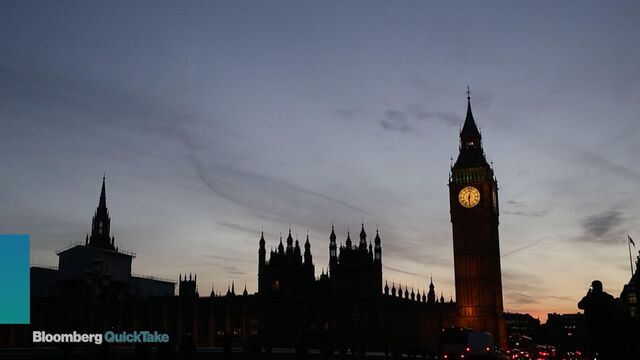 2. How has Uber responded?

Its new chief executive officer, Dara Khosrowshahi, is meeting with authorities in London to try to negotiate a settlement, even as he's entangled in a boardroom battle in San Francisco with former CEO and co-founder Travis Kalanick. The company has until the Oct. 13 to file an appeal in London's High Court, where it will need to show that it has "sufficient interest" to bring its case to a judicial review. In a Sept. 25 letter published in London's Evening Standard newspaper, Khosrowshahi acknowledged "mistakes" and vowed to "make things right."
3. What is a judicial review?
It's a court proceeding to weigh the lawfulness of how a government decision has been reached -- though not whether that decision is right or wrong. Judicial reviews provide one of the few mechanisms available for members of the public to hold the state's most powerful officials to account. Uber will need to show flaws in the decision-making process at Transport for London, or TfL, the local regulator.
4. What are the possible outcomes?
Uber has plenty of experience taking on regulators, from California to Paris, plus loud and loyal public backing, which is why it often wins. TfL cited four specific problems: how Uber reports serious crimes, how it gets its drivers medically certified, how it checks prospective drivers for criminal records, and how it has explained the use of software, called Greyball, that was used to block regulators from fully using the Uber app. Whichever side loses the early skirmishes has the right to take the case all the way to the Supreme Court, which makes it unlikely there'll be a definitive decision in 2017.
5. What about the competition?
London's traditional black-cab industry, which is also overseen by TfL, has been the loudest of Uber's critics, protesting that unqualified, dangerous drivers are proliferating around the city. These cab drivers say Uber has damaged their business, and they're pushing hard to bring in tighter regulations for the ride-hailing service. Uber's local competitors mytaxi and Gett, which link passengers with black cabs, will be watching very closely as they aim to take market share should Uber falter. Mytaxi cheekily slashed its prices in half following the TfL announcement on Uber. Taxify OU, an Estonian ride-sharing app backed by Chinese giant Didi Chuxing, is also hoping to relaunch in London. The company was suspended in September, a week after starting, when the transport authority raised questions about how it obtained its license.
6. Who else is weighing in?
The public. The regulator's decision pits the popularity of the company among millions of customers against regulators and taxi drivers who want tighter controls. More than half a million supporters signed an online petition, started by Uber, in the first day. The battle has also acquired a political edge: London Mayor Sadiq Khan, a Labour Party politician, supports the regulator's decision, while U.K. Prime Minister and Conservative Party leader Theresa May has said the license revocation threatens jobs and is "disproportionate."
7. Is this Uber's only legal problem in London?
Far from it. In addition to the TfL dispute, the company lost a much-anticipated appeal in an employment tribunal case, in which two drivers are seeking expanded rights including the minimum wage and holiday pay. Uber said it'll appeal the ruling, the final outcome of which will affect how gig economy workers are treated.
8. Where else does Uber have legal woes?
Where to begin? It's faced regulatory and legal issues from San Francisco to Germany and everywhere in between. Khosrowshahi is wrangling with suits over theft and bribery while also dealing with the reputational fallout over sexual-harassment and bullying allegations. In the U.K., Uber lost a ruling that requires language tests for drivers; it won a suit against TfL over the use of its app as a taxi meter.
The Reference Shelf
Before it's here, it's on the Bloomberg Terminal.
LEARN MORE