The Most Expensive Teslas and the Policy 'Paradox' Behind Them
By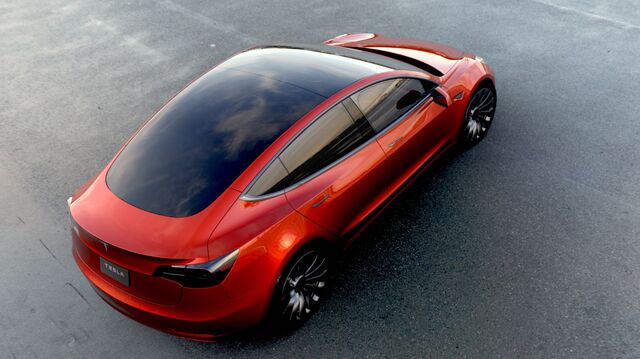 Fun fact: A poster child of green energy policies has cemented its place in Europe as the most expensive place to own a Tesla.
The ruling bloc in Denmark, home of wind-power giant Vestas Wind Systems A/S, has just agreed to cut car registration taxes. But even after the adjustment, Tesla's Model S will still cost more than $115,000. The same car costs $81,200 in Germany and $69,500 in the U.S.

The Danish Electric Car Alliance, an industry association, calls the tax cut "paradoxical," because it makes polluting diesel and petrol cars cheaper, in relative terms.
"This increases the divide between fossil-fueled and electric cars," said its head, Laerke Flader. The association estimates an Audi A6 will cost as much as $9,700 less, compared with a $1,700 saving for people buying the Tesla Model S.
Denmark, where car taxes were recently as high as 180 percent, has already decided to phase out electric-vehicle subsidies such as those offered in Norway and Germany. The fallout for Tesla and its peers has been severe.
According to latest figures from the European Automobile Manufacturers Association, sales in Denmark of battery electric vehicles were down 33 percent in the second quarter of this year from a year earlier.
Before it's here, it's on the Bloomberg Terminal.
LEARN MORE