London's Uber Ban Comes at a Bad Time for Theresa May
By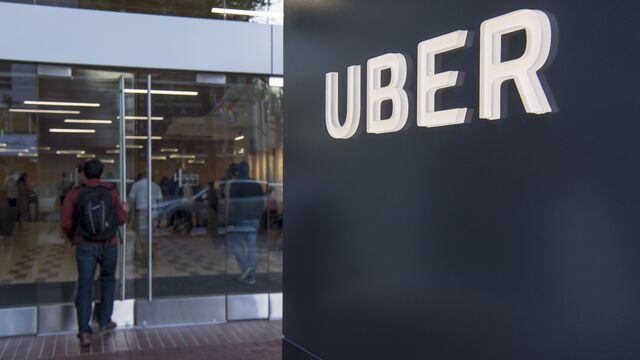 Is London's decision to remove Uber Inc.'s taxi license a sign that Britain is turning inward ahead of Brexit?
It could be seen as a concession to the capital's famous black cab drivers, who are highly trained and expensive, and resent competition from cheaper rivals equipped with satellite navigation. They are skilled tradesmen threatened by the march of technology who see themselves as Theresa May's "just about managing" voters.
In fact it's bad timing for the prime minister, who had no part in the announcement. As the news broke, May is in Florence getting ready to deliver a much-anticipated speech about where she wants to take Brexit.
She has tried to project the image that the U.K. is open to business post-Brexit. The last thing she needs is to be overshadowed by a debate about whether a tech company can operate in her capital city.
But the row plays into the dilemma May faces. Should Brexit Britain be open and deregulated to attract business, or should regulators stand up to big companies who try to bully them?
And in case you were wondering, no, there is no Uber in Florence.
Before it's here, it's on the Bloomberg Terminal.
LEARN MORE