Leave Voters Won't Let Brexit Spoil Their Retirement Fun
By
Saga's over-fifties focused cruise ship business is thriving

Retirees living on savings not as concerned about economy: CEO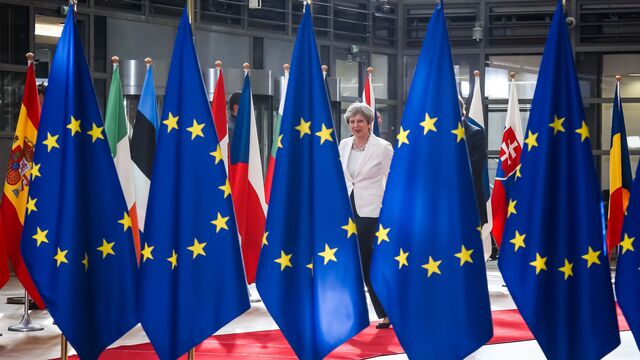 The people who voted for Brexit won't let it stop them seeking thrills on far-flung shores.
Retirees are spending their hard-earned savings without concern about how the economy will affect their future income, boosting demand for Saga Plc's cruise ship holidays. The company, which specializes in vacations and insurance for those over 50, reported a 63 percent increase in travel profit to 11.9 million pounds ($16.1 million) in the six months to July 31 from a year earlier.
"Our customers are relatively immune from the impact of Brexit," Lance Batchelor, chief executive of the Folkestone, U.K.-based company told Bloomberg Radio's Sandra Kilhof. "They're mostly living off savings and are in retirement, so they're less impacted by things like bonus levels and pay increases and government pay freezes and so on," he said.
A survey conducted by Michael Ashcroft, a former Conservative party treasurer, in the wake of the 2016 Brexit referendum found 60 percent of people aged 65 years and above backed leaving the European Union, compared with 27 percent of 18 to 24 year-olds.
"If you think about it, these are people who have worked for 30 to 40 years, they've built up their savings pot and this is really their time to enjoy life, to travel, to spend time with grandchildren and to have fun," Batchelor said. People in retirement "won't hold back" because of wider concerns over the U.K.'s exit from the EU, he said.
"Confidence in demand" for cruises supported a decision to purchase a new ship, the Spirit of Adventure, to be delivered in August 2020, Saga said in a statement on Friday. The company has consistently shown a resistance to previous macroeconomic downturns, Batchelor said. "Whatever the state of the economy and whatever the state of the currency, Saga customers carry on traveling."
— With assistance by Caroline Hepker, and Simon Kennedy
Before it's here, it's on the Bloomberg Terminal.
LEARN MORE