'A Big Shame': Stunned Uber Users May Have to Wait for the Bus
By , , and
Ride-hailing service provided 'good shock to the system'

Decision to ban service marks win for traditional black cabs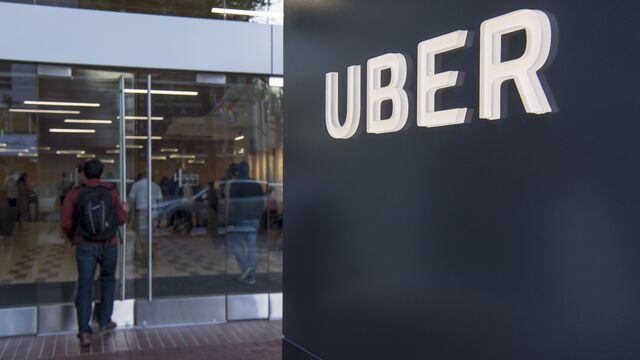 There are plenty of dissenters from the government's decision to revoke Uber's license to operate in London: customers.
In just five years, the ride-hailing app has become an indispensable part of life in the sprawling city -- even with 24-hour public transport and its iconic black cabs.
"What are people going to do?" said Yasmin Knox, 33, an account manager at a health-care public-relations agency who uses it to get home after nights out. "I've still got money on it that I need to use -- it's super surprising."
Uber's fans -- 3.5 million people and 40,000 drivers use the app in the British capital -- say the company has lowered prices and created healthy competition. It has also been much quicker than hailing a black cab from the side of the road, said Chris Pope, 20, an intern at CME Group Inc.
"It's a big shame really," Pope said. "Uber was a good shock to the system."
Uber has a history of corralling public opinion to lobby on its own behalf. In 2015, it gathered 90,000 signatures for a petition against a consultation by the Transport for London regulators recommending Uber strengthen its requirements for its drivers. 
Win for Taxis
The decision by TfL Friday to revoke its license to operate in London marked a victory for the city's traditional cab industry, which has been hurt by the proliferation of Uber drivers and has pushed for tighter regulation of the service. Taxi drivers must go through extensive testing before receiving a license, unlike Uber drivers.
"I use Uber every day," said Olivia Atzi, a politics student at City University Atzi estimated she spent 300 pounds per month ($407) on the service and that it was especially useful when traveling late night, when not all subway lines are running and buses are few and far between.
Victoria Skinner, 23, who works at technology-infrastructure firm Softcat Plc, expressed concern at how the loss of Uber would impact her social plans, saying she would now have to consider getting combinations of buses, trains and black cabs.
"I'd think I can't go out," Skinner said.
That could be a problem for clubs like The Old Blue Last in the Shoreditch area, according to Alessandro Vitale, the general manager. "We're going to lose out on takings and revenue. It's going to be an issue, for sure," he said.
Paul, 50, a garbage collector in the London borough of Islington, had some sympathy for the decision, given the experience and expertise of traditional taxi drivers.
"'The black taxis really deserve their rights and Uber has taken away their business," he said.
Charlotte King, 27, a colleague of Skinner's, has misgivings about the relative safety of using black cabs versus Uber. The lack of a record of where the cab has come from or dropped you is a downside, King said.
"At least with an Uber it's on your phone," she said. "So if they do try and kill you, you know who it is."
Quotes from this Article
Before it's here, it's on the Bloomberg Terminal.
LEARN MORE