Your Evening Briefing
Here are today's top stories
Bloomberg News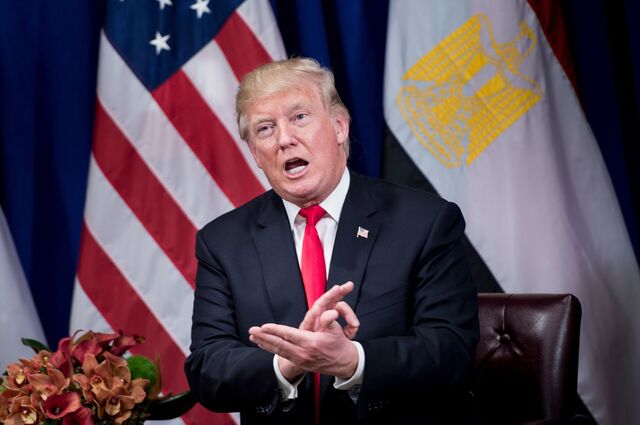 Want to receive this post in your inbox every afternoon? Sign up here.
If you were holding out hope for a generous annual bonus, this may not be your year. As if stagnant wages weren't enough, employers now are hesitant to open the purse strings for an end-of-year reward because of hurricanes and Donald Trump, according to a recent survey. Guess this $260 million Hawaiian paradise will have to wait…—Katie Robertson
Trump orders new North Korea sanctions. President Trump ordered new sanctions on individuals, companies, and banks doing business with North Korea as the U.S. increases pressure on Pyongyang over its nuclear weapons program. He also said China's central bank is ordering financial institutions to stop dealing with Kim Jong Un's regime, a crucial step by North Korea's largest trading partner.
S&P's first China downgrade since 1999 is good news for bulls. With the credit assessor cutting the nation's rating less than a month before the start of a twice-a-decade Communist Party congress, Chinese officials have even more motivation to keep financial markets buoyant. S&P lowered China's sovereign credit grade by one step to A+ on Thursday.
Mercedes plots Tesla attack. German auto giant Daimler plans to spend $1 billion to start production of Mercedes-Benz electric vehicles at its Alabama factory, setting the world's largest luxury-car maker up for battle with battery-car specialist Tesla—on its home turf.
New York's airports are still the worst. Air traveler satisfaction with U.S. airports has reached an all-time high this year, with shorter security lines and faster screening boosting ratings. But people still really hate LaGuardia—and other airports in and around the Big Apple.  
Ivanka Trump faces a courtroom showdown over $785 sandals. Fashion label Aquazzura is suing the senior White House adviser and daughter of the president for allegedly copying the design of its strappy red suede stiletto. Ivanka's fashion brand has had a rocky history when it comes to copycat allegations. Come next spring, if a settlement hasn't been reached, she may end up in court.
Nestlé makes billions of dollars bottling water it pays almost nothing for. The company's operation in Michigan reveals how it's come to dominate the controversial industry. How? By going into economically depressed areas promising new jobs and infrastructure in exchange for tax breaks and access to an increasingly scarce resource.
Wall Street's best-kept secret is a 72-year-old Russian chess expert. For over two decades, Lev Alburt has been teaching strategy, patience, and prognostication to the finest in finance. His students have including the likes of Carl Icahn and Stephen Friedman, who have dutifully trekked to his modest Upper East Side apartment to learn the finer points of the game of chess.

Before it's here, it's on the Bloomberg Terminal.
LEARN MORE