States Embracing Obamacare Would Lose $180 Billion Under Senate Bill
By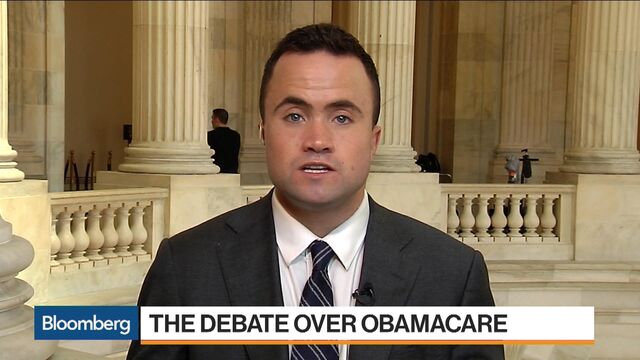 States that expanded Medicaid under Obamacare would be hard-hit by spending cuts called for in Republican senators' latest bill to repeal and replace the health law, while states that didn't expand the program stand to benefit.
The thirty-two states that increased their Medicaid coverage for low-income people would lose $180 billion, but states that didn't would gain $73 billion from 2020 to 2026, according to a study by the Kaiser Family Foundation. That amounts to an 11 percent drop in federal funds for a typical Medicaid expansion state, compared to a 12 percent boost in nonexpansion states, which tend to be more heavily Republican-leaning.
Federal spending nationwide would fall $107 billion over the period, Kaiser said. The cuts look even larger when the bill's conversion of traditional Medicaid funding into a per-person allotment is factored in, rising to $160 billion.
"This bill leaves enormous discretion to states to determine what to do with federal block grant funding and what protections to provide in the individual and small group insurance markets," according the Kaiser. "The bill allows states to roll back the essential health benefits now offered in the nongroup and small group markets and to permit insurers to charge higher premiums to people with pre-existing conditions."

Before it's here, it's on the Bloomberg Terminal.
LEARN MORE