Draghi Says Monetary Policy Mustn't Be Used to Pop Local Bubbles
By and
ECB chief speaks at European Systemic Risk Board conference

Says macroprudential measures must be expanded beyond banking
Mario Draghi issued a reminder that the European Central Bank doesn't intend to tighten monetary policy just to tame localized bubbles.
The ECB president, speaking in his role as chair of the European Systemic Risk Board, said that if financial and business cycles become unsynchronized, imbalances can arise though inflation remains muted.
"In such an environment, the use of monetary policy is not the right instrument to address financial imbalances, and may lead to substantial deviations of aggregate output and inflation from their desirable levels. This is particularly so in a currency union where monetary policy affects the entire region, but financial imbalances may be local in nature."
While Draghi's comments in Frankfurt reflect the ECB's view that macroprudential tools are most appropriate for tackling overheating in specific markets or countries, they also come as his institution debates when to cut back on stimulus for the euro zone. Robust economic growth, driven by massive liquidity injections and record-low interest rates, is struggling to revive average inflation across the currency bloc but is increasing boom-bust concerns in countries such as the Baltic states.
"Indeed, the ESRB last year identified medium-term vulnerabilities in some countries' residential real estate sectors -- precisely the type of situation that macroprudential policies are designed to address," Draghi said, referring to the ESRB's late 2016 warning to eight European Union countries that rapid increases in house prices and mortgage debt could jeopardize their economies.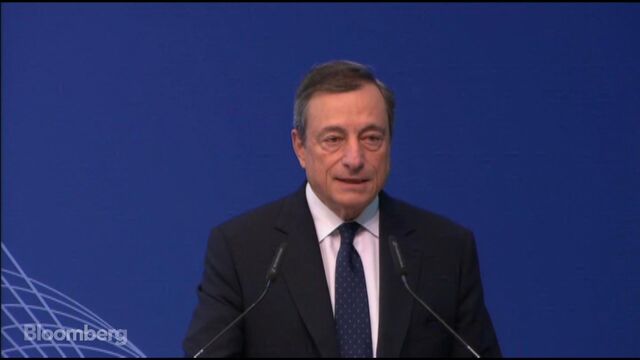 The ESRB's job is to mitigate systemic financial risk in the EU. Draghi said the system is more resilient than it was prior to the global financial crisis, but that more needs to be done. In particular, he called for improved mechanisms to reduce non-performing loans; the development of macroprudential tools that go beyond traditional banking; and a harmonized recovery and resolution framework for the insurance sector.
Before it's here, it's on the Bloomberg Terminal.
LEARN MORE