China Rating Cut May Be a Small Bump in Road for Nation's Bonds
By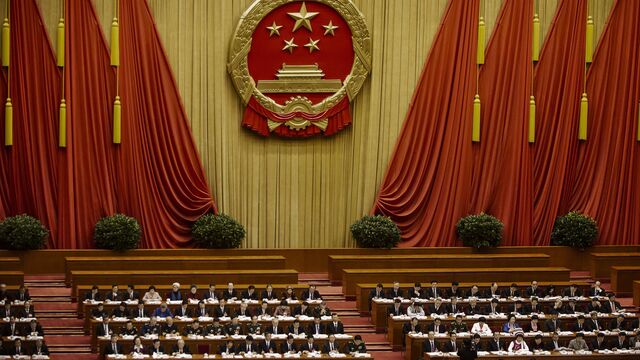 History suggests little relationship between sovereign bond-rating cuts and the performance of a nation's debt -- a look back at U.S. Treasury yields in 2011 shows it's impossible to tell when the country's credit score was lowered by S&P Global Ratings.
S&P on Thursday followed Moody's Investors Service earlier this year in lowering its rating for China, just as the nation prepares for its first sovereign dollar bond sale since 2004. The announcement also comes weeks before a once-in-five-years reshuffle of Communist Party leaders, at a gathering likely to address China's need to reduce risks from a surge in credit.
While S&P's announcement of a cut to the fifth-highest grade -- the same as Moody's -- puts fresh focus on China's debt issues, the structure of even its offshore bond market suggests there will be little impact on prices. Chinese buyers purchase almost two-thirds of the dollar debt sold by issuers from the country, according to data on the first half of 2017 compiled by Australia & New Zealand Banking Group Ltd.

Before it's here, it's on the Bloomberg Terminal.
LEARN MORE