Looking for Temp Work at Wal-Mart During Holidays? Keep Looking
By and
Chain will rely on existing employees to handle extra load

Move contrasts with Target's plan to hire 100,000 temp workers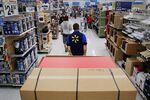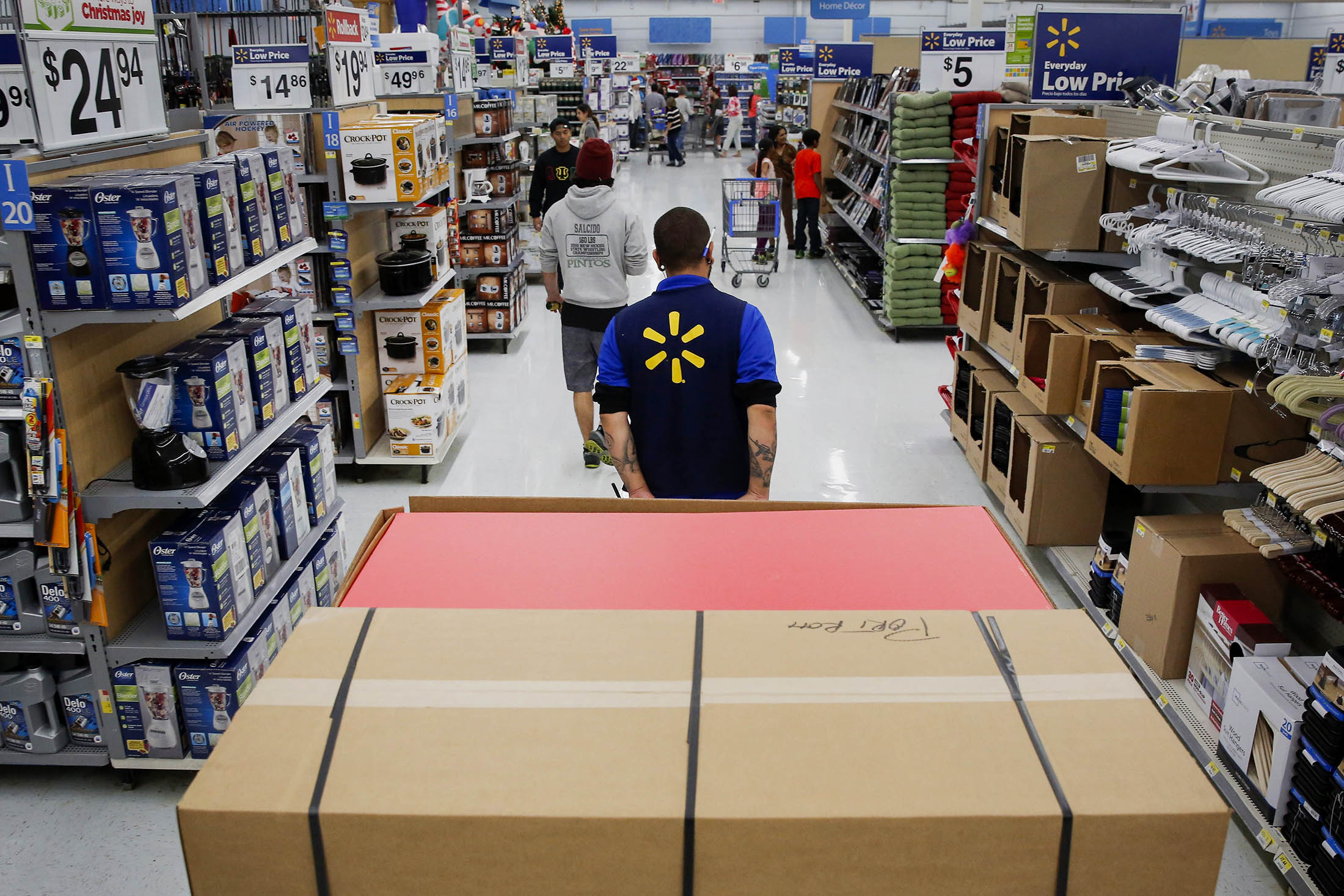 Wal-Mart Stores Inc. won't be hunting for seasonal workers this holiday season, even as it gears up for a surge of shoppers.
Instead, the company is expecting its current staff to add hours and earn more money during the Christmas season -- an approach Wal-Mart says was popular with employees last year.
The move contrasts with Target Corp.'s plan for the holidays. The retailer expects to add 100,000 temporary workers -- a record for the chain -- and is holding a nationwide hiring event next month. The number is more than 40 percent higher than last year's 70,000.
Amazon.com Inc. hired about 120,000 temporary workers last year, but it hasn't laid out its plans for the current holiday season.
Wal-Mart believes that enhanced training programs will help its existing staff step it up during the holiday rush, said Judith McKenna, chief operating officer of U.S. operations. The Bentonville, Arkansas-based company also has a far bigger U.S. workforce to draw on, with about 1.5 million workers.
"As we head into our busiest time of the year, we know associates are ready to deliver," she said in a statement.
— With assistance by Spencer Soper
Before it's here, it's on the Bloomberg Terminal.
LEARN MORE